COVID-19 Support for BC Magazine Publishers, Staff, Freelancers, and Others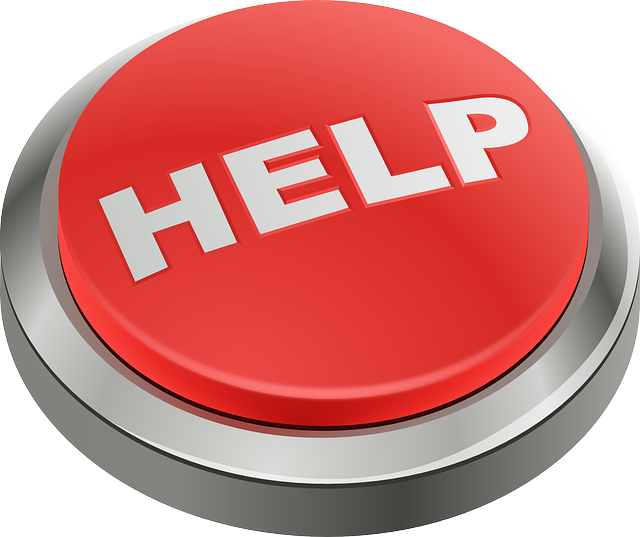 ~Last updated Feb. 1/21 by Sylvia Skene; last major check & update Dec. 17/20 by Kathryn Breakell, Langara Practicum Student, Library Technician Program.
Contents

Introduction
We know that these are extraordinary times. You've probably received a torrent of emails, news articles, and resources from your network over the past few months, and you may not have had time to sort through it.
To make things easier, your MagsBC board and volunteers have taken time to find all the helpful resources that we could and put them all in one place, and, as new information comes in, we'll add to this.
We hope this provides some assistance, as you get used to our constantly changing environment. Please see the section at the bottom of this article, which lists news items that are relevant to our sector. 
While this list is as comprehensive as possible, we have found that certain cities and businesses are offering more specific supports, so in addition to this list, we suggest you look at your network to see if other supports are available.
If you know of a valuable resource or news item for our industry that is not listed below, or we've made a mistake, please email our executive director, Sylvia Skene, at exec@magsbc.com and we will update this page as soon as we can. These documents are updated as often as possible.

General Information
Individuals
Businesses (see also below)
Maps
J Source: The Canadian Journalism Project. Map of Affected Canadian Media. Maps showing where the media is most impacted by COVID-19. View Here
Health Authority. "British Columbia COVID-19 Dashboard." Maps and statistics of areas in BC affected by COVID-19. View Here 
Cultural Sector Resources

News for BC Magazines
December 21: The Canadian Press. "B.C. eases requirements for struggling businesses applying for support." Posted by CBC. Read Here
December 07: Weichel, Andrew. "B.C. extends health order limiting social interactions past Christmas, New Year's Eve." CTV. Read Here
November 30: Government of Canada."Government of Canada Releases Supporting Canadians and Fighting COVID-19: Fall Economic Statement 2020." Read Here
November 25: Government of BC. "Provincial State of Emergency: COVID-19 Information & Resources." Read Here
September 04: CBC "Canada added 246, 000 Jobs in August, but employment still 1 million short of the pre-COVID level." Read Here.
July 17: LoganKatz. "The Government of Canada releases details on the redesigned Canada Emergency Wage Subsidy program." A guide to the extension of the CEWS program to December 19, 2020. Read Here
July 8: BusinessWire. "Federal Government Ensures Canadians Continue to Have Access to Trusted News Through Canadian Magazines Despite COVID-19." Press release about from Magazines Canada, Alberta Magazine Publishers Association, L'Association Québécoise des éditeurs de magazines, and the Magazine Association of BC regarding the Special Measures for Journalism Fund, now closed. Read Here
July 7: Canadian Heritage. "Final Components of Phase 2 of the COVID-19 Emergency Support Fund for Cultural, Heritage, and Sport Organizations Announced." Includes $45 million through the Special Measures for Journalism Fund (see below) for print and digital magazines and weekly newspapers not receiving Aid To Publishers or Canada Council for the Arts funding. Read Here
May 11: CBC. "Is COVID-19 an 'extinction event' for newsrooms?"  CBC Radio program discusses the problems facing Canadian media. Read Here
May 8: Justin Trudeau, Prime Minister of Canada. "COVID-19 Emergency Support Fund for Cultural, Heritage, and Sport Organizations." The plan rolled out. Read Here
April 17: Justin Trudeau, Prime Minister of Canada. "Prime Minister announces new support to protect Canadian jobs." Includes $500 million to establish a COVID-19 Emergency Support Fund for Cultural, Heritage and Sport Organizations. Read Here
April 2: Government of British Columbia. "Community Gaming Grants." Announces that all applications are being received and processed as usual.**No longer available to read.
March 31: Word Vancouver, announces that they will be continuing to plan for the late September event.** Visit Website
March 30: Canada Council for the Arts. "COVID-19: Information and support for the arts sector."
Announces that organizations will not need to make up programming that has been canceled due to COVID-19. Organizations will be asked to write a letter explaining the changes. Reporting deadlines are also being extended by request, with no penalties.  Read Here
March 26: Indigo. "An update to our Indigo community."Indigo lays off 5,200 employees and announces that stores will be closed indefinitely. Read Here
March 26: The BC Arts Council. "COVID-19: Updates." They are making amendments to programs, extending deadlines, and more. In addition, they are meeting to discuss additional measures beyond what has already been announced. Read Here
March 25: Government of Canada. "COVID-19: Support for culture, heritage, and sports sectors." 
Announces new measures to support publishers. Read Here
March 19: Magazines Canada. "Update on Magazines Canada's Retail Distribution Service." Read Here
March 18: British Columbia Arts Council. Message from the Minister of Tourism, Arts & Culture regarding COVID-19. Read Here

Funding Resources for Magazines, Non-Profits, and Arts & Culture Organizations
Who is eligible? Current BC Arts operating assistance clients, art, and culture collectives who have received one grant from the BC Arts Council.  
What is offered? A one-time grant. This grant will be based on the size of your organization, but will not exceed $15,000. 
When is it available? Until January 29, 2021.
How do I access support? For operating grant recipients, it will be automatically sent in the same method you usually receive payments. For project grant recipients, that information is pending. 


Who is eligible? Young graduates.   
What is offered? A paid internship program administered by the Cultural Human Resources Council funded by the Department of Canadian Heritage as part of Canada's Youth Employment Strategy.
When is it available? Until January 29, 2021. 
Who is eligible? Majority-BC owned and operated businesses that either employ 2-149 people for at least 4 months of the year or have fixed costs related to tangible assets, positive cash flow before the pandemic, 70% or more revenue losses during March or April, and at least 30% losses during May to the present. (See website for details.)
What is offered? Up to $30,000 in grants, plus a top-up of up to $15,000 for eligible tourism-related businesses. Eligible businesses must develop a recovery plan; professional service providers are available to assist with planning as needed.
When is it available? Until the money runs out or March 31, 2021, whichever comes first. 
Who is eligible? Businesses that have a CRA business number as of September 27, 2020, and had a payroll account as of March 15. 2020, or if you purchased business assets that meet the previous requirements. These also apply to non-profits and charities.
What is offered? If you have to close or stop operating as a result of public health order you can receive up to 25% off of eligible expenses per location. The base subsidy rate applies to a maximum of $75, 000 per location and an overall maximum of $300, 000 in expenses for you and any affiliated entities. 
When is it available? Until June 2021.
Who is eligible? For businesses that are unable to access other existing measures, the WD Regional Relief and Recovery Fund, which is a repayable loan for Small- To Medium-sized Enterprises (SMEs), may help.
What is offered? This initiative includes two components:
$675 million to support regional economies, businesses, organizations, and communities in regions all across Canada;
$287 million to support the national network of Community Futures Development Corporations, which will specifically target small businesses and rural communities across the country.
Of this, $304M is earmarked for Western Canadian businesses.
The administration is done in part through the Community Futures Network, which operates 267 non-profit offices across Canada that provide small business services to people living in rural communities. See BC locations map for Community Futures.
Support via WD is divided into two groups:
Applicants who require $40,000 or less in support
Applicants who require more than $40,000 in support
When is it available? For applicants seeking $40,000 and under in support, the objective of this program is to assist Western Canadian SMEs that do not qualify for the Canadian Emergency Business Account (CEBA) program or the RRRF – Community Futures Stream. There are no deadlines; funding will be distributed as demanded until spent. Sole proprietors and non-profits are not eligible.
[Note that the fund talks about "full-time equivalent" which should mean that you add up all the hours of your employees and contractors and divide them by full-time hours to create an FTE figure, e.g. 160 hours a week by all workers divided by 40 hours per week means 4 FTE. However, I recommend checking just in case they have a different definition.
Note also that for those business receiving grants of $40,000 or less, 25% of the funding is forgivable if you pay 75% by December 31, 2022 – Sylvia Skene, Executive Director, Magazine Association of BC]
See the Regional Relief and Recovery Fund website for more details.
Who is eligible? Any employee and employer combination who together reach an agreement. 
What is offered? A program that reduces layoffs, allows employers to retain skilled workers. Those employees receive fewer hours and partial EI benefits. Available until March 2021.
When is it available? Employers are asked to send applications by email 10 calendar days before the requested start date.
Vantage Point will assign expert volunteers and provide guidance to non-profit organizations and charities on various support programs available, as well as advise on governance, fundraising, and financial management, based on application. For the duration of COVID-19 Vantage Point's organizational membership is free. There is no due date for application. 

Funding for Your Contributors
This is a 10-page document that is consistently being updated, which outlines various additional support opportunities for artists in marginalized communities. We are reviewing this list periodically and adding relevant items to our own list. There does not appear to be a due date to apply. 

Additional Resources
There may be some overlap within these resources and those above. 
Connecting With Your Audiences Online
Cox, Valerie. "How to Connect with Your Target Audience Through Social Media." Aug. 25, 2020. Read Here. 
Eventbrite."Event Gift Cards Are the Ticket to Future Events." Mar. 25, 2020. Read Here.

For those that normally rely on events,  Eventbrite suggests encouraging customers to support your business and future events using gift cards 

Hannah Hethmonah. "How To Podcast ." Mar. 18, 2020. Read Here
Tools and Technology for Working Remotely
General Management, and Education Tips
Government of British Columbia. "Handling Absences & Other Businesses Disruptions." Sept. 14, 2020. Read Here.
Heritage BC. "A Compendium of Tips & Information for Governance, Management, and NFP Operations." Read Here.
Heritage BC. "Tips & Information for Self-Care and Workplace Mental Health." Read Here.
---
– Compiled by Shaleeta Harrison, LINK Magazine & Member-at-Large, MagsBC board, with assistance from Jessica Key, subTerrain & President, MagsBC board; Sylvia Skene, Executive Director, MagsBC; Leah Vecchione, and Kathryn Breakell, Langara College library technician practicum students; and content from the Women-EDs listserv, magazine publishers and others.