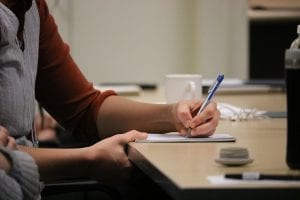 Last updated January 13, 2023 by Alice Watkin. If you don't see your event here, please email Sylvia Skene, Executive Director, MagsBC with all details.
MagsBC reserves the right to post only those events of interest to its members and others in the magazine industry.
Events are in-person unless otherwise indicated.
See also: Inclusion and Equity: Industry Writing Programs and Festivals by the Writers Guild of America West.
Professional Development
Jan. 18, 11 a.m.-12:30 p.m. PT Getting That Grant! webinar. The Writer's Union of Canada. 
Feb. 1, 11 a.m.-12 p.m. PT The Year's Best Branded Content, Benchmarks, and Trends that Will Help You Grow Revenue webinar with Jeremy Grimm. AMPA.*
Feb. 14, 11 a.m.- 12 p.m. PT Surprising Secrets Revealed: 8 Things I Learned (and Relearned) While Launching Two New Digital Mags from Scratch webinar with Kat Tancock. AMPA.* 
Mar. 1, 11 a.m.-12 p.m. PT If Newsletters Are the Key to Audience Growth, Then Experiments Will Show You How webinar with Kilian Schalk. AMPA.*
*MagsBC members can register at the AMPA member rate.
Conferences, Festivals & Other Events 2023
Jan. 27-30 LibLearnX: The Library Learning Experience. American Library Association. New Orleans, LA. Exhibitor registration here.
Feb. 1-4 OLA Super Conference. Ontario Library Association. Hybrid event with in-person sessions in Toronto, ON. Theme: Walking in Two Worlds. Exhibitor kit.
Feb. 23-24 Amplify BIMS. Associations, Media & Publishing Network's (AM&P Network) business (B2B) information and media summit. Orlando, FL. AM&P Network also has frequent formal and informal training opportunities for its members. Registration here. 
March 8-11 AWP Conference & Bookfair. Association of Writers & Writing Programs. Seattle, WA. Event Proposal Guidelines here.
April 12-14 BC Library Conference. Richmond, BC. Exhibitor registration here. 
April 26-28 Niche Media Conference. Sheraton New Orleans, French Quarter, New Orleans, LA. Register now to save $300 US over on-site price.
April 30-May 7 The Festival of Literary Diversity. Brampton, ON. Hybrid event. Registration opening soon. Submit to FOLD 2023 here.
          May 11-12 AMPA Conference, Calgary, AB. Registration opening soon.
May 26-29 Wiscon feminist science fiction & fantasy convention. Madison, WI. Hybrid event. Register here.
May 27-June 2 Reckonings and Re-Imaginings: Congress 2023 of the Humanities and Social Sciences. York University's Keele and Glendon Campuses, Toronto, ON. Register here.
June 6-8 FIPP World Media Congress 2023. Cascais, Portugal. Register here.
June 17-18 Editors Canada 2023 National Conference. Toronto, ON. 
June 22-27 American Library Association Conference. Chicago, IL. Exhibitor registration here. 
[Sept] WORD Vancouver Festival. Vancouver, BC. Dates tbd. 
Sept. 22-Oct. 15  Culture Days. Hybrid event with in-person events throughout Vancouver, BC. Participation guide here. 
Oct. 12-15 Whistler Writers Festival. Whistler, BC.
Oct. 20-22 (master classes Oct. 18-19) Surrey International Writers' Conference. Surrey, BC. Hybrid event. Registration opens June 7, 12pm PST.
[Oct] Vancouver Art Book Fair. Vancouver, BC. Dates tbd.
[Oct] Paper Covers Rock Readers & Writers Festival. Salt Spring Island, BC. Speaker registration here. Dates(s) tbd.
[Oct] Vancouver Writers Fest. Vancouver, BC. Hybrid event. Dates tbd. Tickets to the 2022 Digital Festival videos are available until Jan 20, 2023.
[Oct] BIPOC Writers Connect Conference. The Writers' Union of Canada. Virtual. Dates tbd.
I Heart Magazines
I Heart Magazines is a podcast by the Magazines Association of BC featuring conversations with magazine makers, artists, journalists and content creators on topics relevant to magazine publishing. We also cover important news and updates in each episode. Available on all major podcast apps and on our website.
Episode 6: BONUS: Rapid-Fire Round-Up with Adhel Arop, Carleigh Baker, andrea bennet, Leah Edwards, Regina Erak, Lisa Kadane, Dr. Dave Musgrove, Jesse Winter, and Linda Solomon Wood
Episode 5: Magazine Podcasts (& Other Non-Traditional Content) with Dr. Dave Musgrove, Linda Solomon Wood, and Lenore Newman
Episode 4: Emerging Talent & Mentorship with Lue Palmer and Adhel Arop
Episode 3: All About Awards with Leah Edwards and Carleigh Baker
Episode 2: Exporting Canadian Magazines with Regina Erak and Lisa Kadane
Episode 1: Anti-Oppressive Editorial with andrea bennett and Jesse Winter
Audiomag
AudioMag is a podcast by Magazines Canada featuring industry experts on various topics and published on their website. Also available on iTunes.
Featured image credit: John-Mark Smith on Unsplash