INSPIRED Senior Living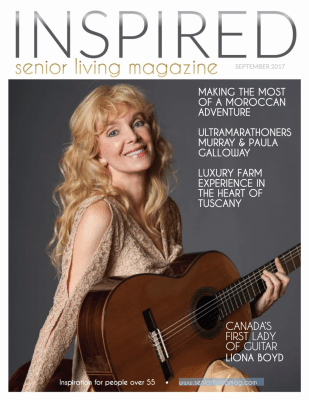 Circulation: 42,000
Frequency: monthly
Contact: Barbara Risto, Publisher
Address: #3 – 3948 Quadra Street, Victoria BC V8X 1J6
Email: publisher@seniorlivingmag.com
Phone: 250-479-4705 ext. 100
Toll Free: 1-877-479-4705
Subscribe online at: www.seniorlivingmag.com/subscriptions
Website: www.seniorlivingmag.com
INSPIRED Senior Living magazine focuses on the lifestyles of people over the age of 55 who are living life to the fullest. The magazine is interrupting the negative narrative about aging by profiling people who inspire us with their energetic actions and kick-ass attitudes.
As the fastest growing, largest and wealthiest consumer group in Canada, the 55+ demographic is of high significance to businesses. INSPIRED provides a targeted, affordable way for organizations to reach this preferred consumer.
INSPIRED is distributed throughout BC with concentrated focus on the Vancouver and Vancouver Island markets, reaching 150,000+ readers monthly.
Other Lifestyle Magazines
BACK TO ALL MEMBERS