ZenSeekers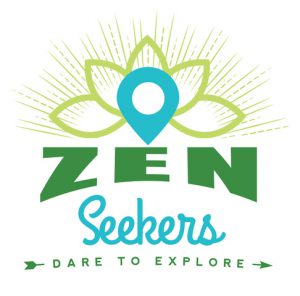 VPM: 8,628
Frequency: 5 times/week
Contact: Jim Barr, Publisher
Address: Unit C-4539 Marine Ave., Powell River, BC V8A 1A9
Phone: 780-983-9913
Email: jim@seekers-media.com
Website: https://www.zenseekers.com/
Instagram
ZenSeekers, your online magazine to transformative travel across Western Canada.
Research has shown today's travellers' chief motivations for engaging in adventure tourism is to have a "life-changing experience" and enjoy "personal growth and challenge."
Travellers also say they want a sense of "accomplishment and achievement" and a feeling of "gratitude and mindfulness." In short, they're looking for transformation.
At ZenSeekers, our mandate is to inspire, to enlighten and to tempt our readers to explore what is there for them to discover, to share experiences that:
Transform through personal growth and challenge
Expand our travellers' world view through cultural understanding
Promote learning a new skill, experience or insight
Discover nature through beautiful scenery and wildlife
Renew the mind to a Zen-like state of calm
ZenSeekers writers tell great stories through video, photos, editorial and social media content because they have experienced the adventure themselves. They are passionate about sharing and motivating readers to take that step up a mountain trail, take that plunge in new waterways or experience the world through culinary delight
ZenSeekers promises to share timely and relevant travel ideas about people and places in BC and Alberta that will enlighten, inspire and transform travellers.
A travel, mindfulness and entertainment publication of Seekers Media, https://www.seekers-media.com/