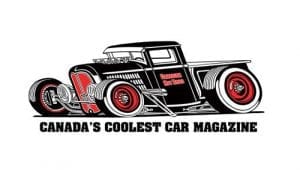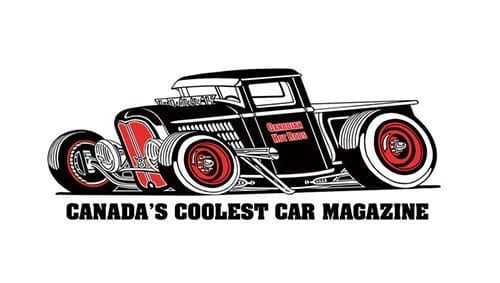 After graduating with a degree in Journalism from SAIT Polytechnic and working in newspapers for about seven years I began writing a weekly column for various Vancouver Island newspapers called "My Car … with Terry Denomme".  Not long after, I realized Canadian car culture was substantial and since I always loved cars I decided to start my own magazine, called Canadian Hot Rods and Classics which later became Canadian Hot Rods.
I have to deal with challenges such as advertising, increasing circulation, establishing a good web-presence, and balancing time with different media. It takes a lot of time and effort, but it's important.
What I love most about producing this magazine are the CARS! I love driving cars, photographing cars, and talking cars. I never get bored. I've found my passion, and I'm really lucky that way.
Since I am a columnist at heart, the first thing I read in magazines are the columns, followed closely by the features, the cars. Every car has a story, and that's the most intriguing thing, the story behind the car. It could be a beater car and totally unimpressive, but the story could be amazing. It's the human element; why did they build it?
When starting in the magazine industry, I had no idea about how circulation worked, and how difficult it would be.  There's not a lot of extra cash to spend on a buy in, so you really have to decide if it's worth it. Space is hard fought for, and bigger magazines have an easier time getting that rack space, but I'm learning as I go.
In regards to the future of the industry, magazines are special interest and niche orientated; therefore, I think they'll stick around, but there will probably be an increase in digital sales.  I don't think newspapers will ever be extinct either.  I feel good about our magazine because of our demographic, which was around before the digital stuff, so they still are loyal print readers.
Producing the digital magazine at first was a challenge because I didn't know the tech aspects in how to deliver it as a paid product. I was adamant that I would not give it away for free. My time is worth too much, and the magazine is worth too much. Our distributor stepped up and offered to distribute through the app store.
We also go to shows and promote there, we advertise in other car magazines, and provide sponsorships and donations to shows.
I'm on the fence about social media used to promote our magazine. It's the cheapest way to get your name out there, but forums need to be constantly moderated and our Facebook presence, though substantial,  has not really affected our subscriptions or sales as of yet. It's valuable to let people know where we'll be, our status, news etc., but at the end of the day you want to see a financial return.
I have considered using students or volunteers to help with social media platforms but I haven't quite been able to get them. Our location on Vancouver Island is a bit of a  hindrance to getting people, plus we also need them to have an interest in cars.
A couple of builds I am doing right now are a '66 Plymouth Satellite and a '65 Ford Galaxy wagon.  I've installed a Hotchkis TVS lowering kit on the Satellite; while the wagon is my daily driver.  I bought it at the Portland swap meet for $1,600 and drove it all the way back up here. I want to make it more modern by possibly adding fuel injection and an iPod jack and some other upgrades.
This magazine has been a rewarding and challenging ride. You go from having a regular paycheque to nothing.  My advice would be if it's your dream, to just go for it, but it is scary, that's for sure!
— By Krissy Bublitz, Langara College Library Technician Practicum Student with MagsBC, March 2013.