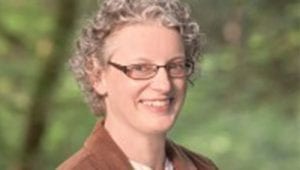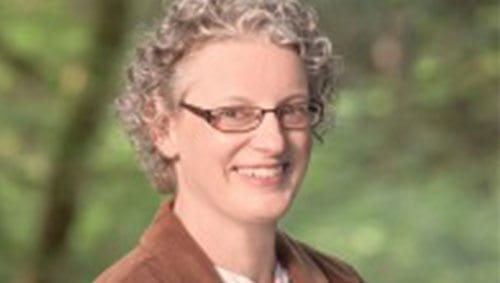 SO: What kind of educational background or life experiences led you to a career in publishing?
AL: As a child, I wrote detailed instructions for crafts on index cards, wrote stories, and made my own catalogues. I have always loved words. I love reading, writing, and rearranging the language. I love word games like Boggle and Scattergories. […]
I spent 10 years as the Communications Manager of a national software and services provider for independent securities and mutual fund dealers. I worked on every project that involved words and design from websites to online help, newsletters to marketing collateral, training materials to sales proposals.
[After all this practice] I became a freelancer in 2007 and worked as an author, editor, indexer web designer, and book designer. I have been the editor of British Columbia History magazine for four years.
SO: What do you love about publishing?
AL: I love helping authors tell the untold stories of British Columbia's history; authors are so pleased to see their words in print. I love the debate of historical discussion and the evolution of concepts and arguments. so I I also enjoy when readers write letters about how a story triggered a memory or drew them into a subject matter that they initially thought would be of no interest to them.
SO: Do you have any advice for aspiring editors or those pursuing a career in publishing?
AL: Go to editing, writing, and publishing events and find or build a community. Editing can be a lonely job and it is wonderful to have colleagues to learn from, share stories with and rant about the apostrophe usage.
SO: What are some of the challenges you face working as an editor and how do you overcome them?
AL: The challenges of working as an editor include keeping up with the volume of submissions, proposals, and inquiries while also working with the authors. My goal is to give authors the attention they deserve and provide them with feedback and suggestions that are thoughtful and achieve our mutual goals of clear and engaging writing. The author-related time must be balanced with focusing on the minutia and the big picture at the same time while planning the upcoming issues, working with advertisers, acquiring images and permissions, and obtaining author agreements. I try to segment my days into chunks where I wear my different hats and I have a calendar with colour-coded deadlines.
SO: Do you have any favourite magazines? What topics to you enjoy reading about the most?
AL: I love magazines so the list is quite long. Besides my own magazine I enjoy Our Canada, Your Genealogy Today, Internet Genealogy, Who Do You Think You Are?, Canada's History, Canadian Living…..sometimes I just look at magazines for design ideas. I enjoy reading people's stories.
SO: How do you envision the Internet and the digital era influencing the future of magazine publishing?  Do you find social media a useful promotional tool?
AL: I think that the Internet builds a community that supports your publication but that does not mean that print is dead. The shift at the moment seems to be for editors to become content curators and add the creation of social media and web content to their job descriptions. Magazines are still loved for their portability, that light read at the beach or intense read with a morning coffee, the excitement of finding your favourite magazine waiting for you in the mailbox after a long day at work, or treating yourself to a fun, glossy read at the grocery store check-out.
We launched a Facebook page in November 2014 and are very pleased with the response and the engagement. It will be interesting to see if it leads to increased subscriptions and author submissions.
SO: What would you like to see happen in the Canadian magazine industry?
I would like to see distribution channels more accessible to the smaller publications. The magazine industry in Canada seems to be quite Eastern based; it would be lovely to have more of a more national magazine community and professional development opportunities out west.
SO: Any inspirational quotes, anecdotes, words of wisdom?
AL: Know thy reader for they are not you.
Photo of Andrea Lister by Chuck Russell 
~~posted by Sadie Olchewski, Langara Library and Information Technology student on behalf of MagsBC.