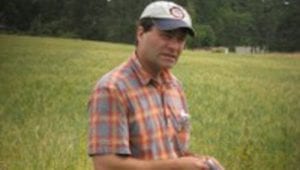 SO: What kind of educational background or life experiences led you to a career in publishing? 
TH: I was a freelance writer and author for 12 years before getting into publishing. It was a natural transition.
SO: What do you love about publishing? 
TH: Being around creative people. The juice of deadlines. Dealing with lots of interesting and always-changing information.
SO: Do you have any advice for aspiring editors or those pursuing a career in the publishing? 
TH: Learn to think like a businessperson.
SO: What are some of the challenges you face working as an editor and how do you overcome them? 
TH: Dealing with lots of people is both a joy and a challenge. I've learned the most from other editors and from my own mistakes.
SO: Do you have any favourite magazines? What topics to you enjoy reading about the most? 
TH: The New Yorker. I like science articles and profiles.
SO: How do you envision the Internet and the digital era influencing the future of magazine publishing?  Do you find social media a useful promotional tool? 
TH: Not yet sure about social media, at least from a publishing point of view. The Internet is here to stay so we are working on folding it in the whole world of publishing.
SO: What would you like to see happen in the Canadian magazine industry? 
TH: Stay strong. As the economy grows there may actually be opportunities for more trade publications with a Canadian focus.
SO: Any inspirational quotes, anecdotes, words of wisdom? 
TH: Be prepared to be lucky.
[Small Farm Canada website here.]
~~posted by Sadie Olchewski, Langara Library & Information Technology student for MagsBC.