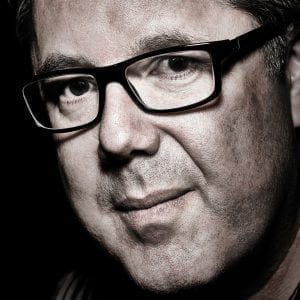 SC: How did you become the chair of the program and the magazine?
DB:  Langara offers many opportunities for advancement and experience in other roles within the college. Our Program Coordinator in 2011, Giselle Lemay, started working as Coordinator for employee development at Langara and the opportunity to take over the Program Coordinator for the program became available.
SC: What do you love about publishing?
DB:  There is an opportunity for more people than ever to share their ideas and stories. A diverse range of messages enhances the fabric of society.
SC: What are some of the challenges you and your students face, and how do you overcome them?
DB:  The cost of living in the Lower Mainland and cost of post-secondary education puts a strain on our students. Most of our students are juggling work along with a demanding academic schedule. The group experiential projects we undertake in the program can lead to interpersonal conflicts and time management challenges, however these issues echo the realities of working in the industry. Our students have the support of their instructors and classmates to learn strategies to be successful.
SC: How do you feel about the future of the industry?
DB:  I'm concerned about a concentration of power with Google and Facebook. Though overall they deny being publishers, this is the role they are playing and they have little accountability or transparency. The industry will continue to evolve and there will always be opportunity. For those people finding this to be an uncertain time, we undoubtedly will find clarity in time.
SC: How do you see digital media affecting physical print copies of magazines?
DB:  Print will continue to exist—just not in the strength of its previous role. I believe digital can complement print. For some publications, digital will be the stronger choice while with others will continue to need to publish in print. Magazines need to understand their audience and concentrate their efforts in those areas that provide stronger return.
SC: What would you like to see happen in the local and Canadian magazine industry?
DB:  Content creation costs money. Audiences need to see the value in supporting magazines. I believe government has a role in supporting Canadian content. Sometimes this may be financial support, while other times it may be policy decisions that provide support to the industry.
SC: Any advice to people wanting to get into publishing?
DB:  Talk to people in the industry, arrange information interviews where possible. Do your research, then set short and long term goals. There are a variety of paths into the industry. Be flexible and remain open. Your networks in the industry are vital.
SC: Final thoughts?
DB:  Related to the above, stay open to opportunity. I've seen a number of students change their career plans while taking the Publishing Program and being exposed to other areas. And, persevere!
— Posted by Sarah Chan, Langara Library & Information Technology Student for MagsBC, May 2017