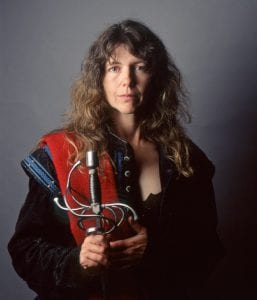 SC: What made you decide to go into publishing?
JL:  Founding editors Mel Anastasiou, Susan Pieters, and I were drinking beer on Mel's deck on Bowen Island one summer, bemoaning the lack of fiction magazines in Canada. We took the adage 'write what you want to read' one step further to 'publish what you want to read' and Pulp Literature was born. The beer may have been a factor.
SC: What do you love about publishing?
JL:  Fourteen quarterly issues in, and I still get excited when I open a fresh box of books from our printer. Turning pixels on the screen to something beautiful you can touch, feel, and read in the bathtub never gets old.

SC: What are some of the challenges you face, and how do you overcome them?
JL:  Time. I am always misplacing it. I suspect a thief. But to be honest, we haven't missed a deadline yet, though I'm not quite sure how we manage that.  Late nights and lots of coffee, I suspect.
SC: How do you feel about the future of the industry?
JL:  I think print magazines are here to stay, and in fact the market for them may turn out to be more robust than print books. New subscribers often start out on digital subscriptions but often move to print, citing that they enjoy the reading experience much more. Now that the first shock of the digital market is over, I think we'll find that there is room for both, and e-subscriptions help support print production.
SC: What would you like to see happen in the local and Canadian magazine industry?
JL:  I'd love to see more local and Canadian mags in supermarkets, convenience stores, and bookstores. If there's shelf space for 11 (I counted them) glossy wedding mags at my local Save-On-Foods, surely we could lose a couple of those in favour of more local fare.
SC: Any advice to people wanting to get into publishing?
JL:  Volunteering is a great way to learn the ropes and make connections, and magazines are always looking for volunteers and interns. Or you could jump in at the deep end and launch your own magazine.  Technology has made publishing easier than ever!
SC: Final thoughts?
JL:  Far too deep for me.  Perhaps I need a beer …
–Posted by Sarah Chan, Langara Library & Information Technology Student for MagsBC