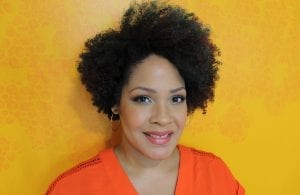 Especially in light of the drama these last few months in Canadian publishing around the topic, Ijeoma will talk about how a shift in the way in which we approach issues of cultural appropriation is needed if we want to move forward in a productive and just way, and focus on some of the fundamental misunderstandings that make cultural appropriation such a thorny issue.
To preregister and to find out more about our MagsWest conference and speakers, please visit: https://magsbc.com/magazines-west-conference-2017/
Ijeoma is a Seattle-based writer, speaker and Internet yeller. Her work on race, feminism and other social issues has been featured in The Guardian, The Stranger, The Washington Post, TIME Magazine and more. She is the editor at large at The Establishment. Her book, So You Want To Talk About Race will be published early 2018 with Seal Press.
You can find her yelling on Twitter at https://twitter.com/ijeomaoluo
Her talk, "Stealing Someone Else's Voice", will be presented October 26 at 7:30 p.m. at the VSO School of Music, 843 Seymour St., Vancouver by the Magazine Association of BC.
Schedule, registration, and other details: https://magswest-2017.eventbrite.ca
We can also take cash at the door. Registration opens 6:30 p.m.
Sponsored by