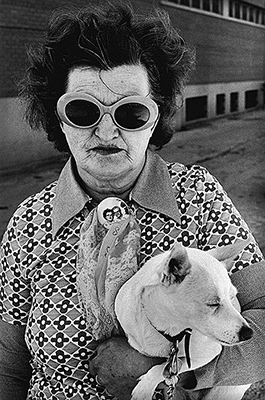 Overall description and link to publication goals:
Geist is the Canadian literary magazine of ideas and culture. Our mandate is to find and encourage a wide audience for new and established Canadian writers and artists of merit.
While working for Geist, the intern will become an integral part of the editorial, circulation and marketing team, reviewing submissions, managing contest entries, learning the basics of bookkeeping, circulation fulfilment, strategy and campaign building, marketing and writing copy. The intern will also be encouraged to contribute writing and will participate in editorial and marketing meetings.
Qualifications:
Intern must be enrolled or recent graduates (within 3 years) of journalism, professional writing, publishing, communications or a comparable program in an accredited post-secondary
Strong writing and communication skills and willingness to learn
Understanding of basic tenets of marketing and media
Strong ability to organize and prioritize
Ability to carry out work requiring attention to detail
An interest in literature and cultural publishing
Have a positive attitude
Deliverables:
Work with Publisher and Associate Publisher to create and schedule the newsletter
Assist with drafting, writing and editing renewal letters and marketing initiatives
Attend and contribute to online marketing meetings
Write copy for newsletter content and marketing emails
Contribute editorial input and writing to the Findings and Endnotes sections of Geist
Assist with developing online subscription offers
Write copy and schedule posts for social media platforms
Work with circulation department to track subscriptions
Answer subscriber questions and update subscriber information
Coordinate workshops, festivals and other events
Participate in editorial and marketing meetings
Do basic bookkeeping
Help prepare grant applications
Liaise with book publishers and contributors to request permissions and invoices for published work
Ensure ads are in and to spec for print and web
Accountability:
The intern will report to AnnMarie MacKinnon, publisher
Benefits:
The Administrative Assistant role will give the intern practical experience at Canada's largest literary magazine.
The intern will have the opportunity to work with Geist founders Stephen Osborne and Mary Schendlinger, who have more than forty years each experience in the publishing industry.
As the position is interdisciplinary in nature, the intern will receive an introduction to all aspects of magazine publishing. The intern will participate in all stages of work and follow projects through from conception to publication. The intern will receive feedback from the publisher on his/her written work.
This position is structured to allow the intern to develop a range of skills and pursue a particular area of focus as the position progresses. The position will also provide insight into the structure and daily operations of non-profits in Canada, transferable to many organizations.
The intern is expected to leave with the experience and adaptable skills required to obtain an entry level admin, editorial, marketing or circulation job in the publishing industry.
Time commitment:
Part-time, 20 hours/week
16 weeks from early November 2017 to early March 2018
Pay: $14/hour
To apply, send CV and cover letter to AnnMarie MacKinnon at annmarie@geist.com