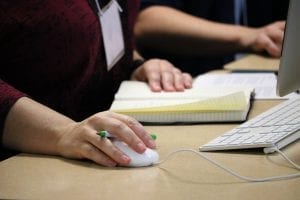 Please contact Sylvia Skene if you do not see your deadline listed here. We reserve the right to post only those contests, submission periods and deadlines of interest to or from our members.
Tip: if you wish to submit your work to a magazine by deadline, sooner really is better, as by the closing date most pieces have been selected. Any other work–however great–that doesn't complement these pieces will likely not be picked up for publication, so your chances are slimmer.
October 15, 2018:
Non-Fiction Contest
EVENT magazine
The Raven Short Story Contest
PULP Literature
Jack Layton Journalism for Change Fellowship
rabble.ca
This $3000 fellowship supports emerging writers and journalists who are passionate and engaged in developing unique voices in social change reporting. Information on applying here.
Biofiction Contest
TCR: The Capilano Review
500 words max.
October 2018-January 15, 2019
The Jacob Zilber Prize for Short Fiction
PRISM international
October 31, 2018
Call for submissions
ROOM magazine
November 1, 2018
Open Season Awards
Poetry, fiction, and/or creative nonfiction
The Malahat Review
November 2018
Next submission period
Neo-opsis Science Fiction Magazine
Short Forms Contest
ROOM magazine
December 2018
Next submission period
EVENT magazine
December 15, 2018
Shanty Writing Contest
Geist
January 1, 2019
Call for submissions: DRAMA issue
Poetry Is Dead
January 15-May 12, 2019 (unconfirmed)
Lush Triumphant Literary Awards
subTerrain
January 20, 2019
Let Down Your Hair Contest
Speculative Fiction – anything goes!
EVENT magazine
January 31, 2019
Call for submissions: SPORTS issue
ROOM Magazine
February 1, 2019
Long Poem Prize (odd-numbered years)
Novella Prize (even-numbered years)
May 1
Far Horizons Award for Short Fiction (odd-numbered years)
Far Horizons Award for Poetry (even-numbered years)
August 1
Constance Rook Creative Nonfiction Prize
The Malahat Review
February 1-May 22, 2019
The Grouse Grind Lit Prize for V. Short Forms
PRISM international
February 15, 2019 (unconfirmed)
Call for Submission
subTerrain
May 1, 2019
The Hummingbord Flash Fiction Prize
PULP Literature
May 15-June 15, 2019
Next submission period
Neo-opsis Science Fiction Magazine (except for art, which can be submitted at any time)
May 31-July 31, 2019
Creative Non-Fiction Contest
PRISM international
October 15, 2019 (unconfirmed)
The Pacific Spirit Poetry Prize
PRISM international
Continual Submissions
BAZOOF! Magazine
General submissions are welcome from youth (ages 7-14) or their parents/caregivers. Stories are welcome from youth of any age.
Common Ground
Dedicated to health, wellness, ecology and personal growth.
Neo-opsis
Art only
Page One Publishing:
Douglas Magazine
Victoria business
YAM magazine
Lifestyle
Western Living & VanMag (pitches only)