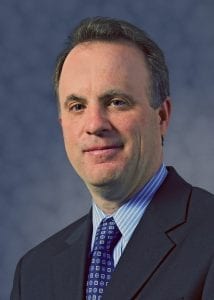 On November 22, 11:30 a.m.-1:30 p.m. PST, Scott Bullock will show you which magazine covers from the past few years have been best at selling their magazines and why. He will also spend some time on analyzing a selection of covers from those submitted by attendees, and share with you his 34 rules on how to create winning covers. You will walk away with strategies on designing covers that will get your magazine noticed—and sold!
---
As our MagsWest Conference has been moved to March 1 and 2, 2019, MagsBC members may use their 2018 conference pass credit to attend for free; contact Sylvia Skene, Executive Director, MagsBC for your promotional code.
AMPA, Magazines Canada and MagsBC members may also register at the member rate.
THIS WEBINAR HAS BEEN CANCELLED.
---
Scott Bullock is a veteran circulation expert with experience in both Canada and the United States.
He started his career in New York and has worked on trade titles such as Publisher's Weekly, Library Journal, School Library Journal and Small Press. In consumer magazines, Scott was the Circulation Director for D Magazine (the city magazine of Dallas, Texas), Toronto Life, Fashion, and Canadian Art. From 2000 to 2004, Scott was a partner at Coast to Coast Newsstand Services.
Scott has run CoversSell.com, a circulation consultancy since 2004.  Scott has been honoured as both the Magazine Marketer of the Year and Newsstand Marketer of the Year.  His clients have won Circulation and Newsstand Awards 26 times.
---
Funded by the Government of Canada.