Mountain Sledder is a print magazine with an online platform at sleddermag.com. It is the premier destination for all the latest information and stories from the world of mountain snowmobiling. Mountain Sledder publishes stories, images and video from the biggest names in professional snowmobiling. We also post fresh content online—latest news, video edits,stories and gear reviews.
We are looking for an enthusiastic intern to join our team.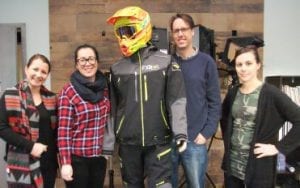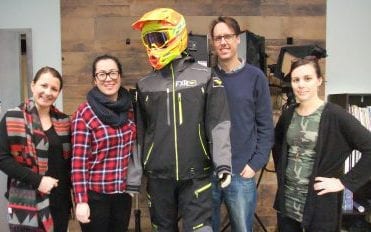 THE POSITION
16 weeks with a one week break at Christmas
20 hrs/week; $15/hr
Depending on the skills and interests of the chosen candidate, the internship may involve one or more of the following projects:

Editorial research
Assist with social media content
Assist with proofing content
Fact checking
Assist with content creation (print and digital)
Newsletter creation
WordPress content upload including Search Engine Optimization
Communication with advertisers and assisting with advertising proposals
Research potential advertising opportunities and contacts
Help with distribution list update
Assist with Google analytics analysis
THE CANDIDATE
This internship is open to students and recent graduates of journalism, publishing, professional writing, electronic publishing, communications, design, business, marketing, advertising or a comparable program at an accredited postsecondary institution. Interns may be accepted up to three (3) years after graduation
We'd strongly prefer someone with knowledge of the snowmobile industry
The candidate's schedule needs to allow for 20 hours/week commitment
Ability to work well as part of a team AND unsupervised, be punctual, meet deadlines and possess attention to detail
Video editing experience an asset
Will need to be able to work 2 days/week on our office in Golden, BC
OPPORTUNITIES
Work with an established magazine
Work closely with Editor and Art Director and assist with content creation and publishing workflow
Be part of planning our website redesign and new digital programs
Learn about magazine pitches, assist with proposals
Gain experience in video production
Get to know all aspect of the print production cycle—content creation, advertising relationships, design, pre-press and distribution
Learn/expand knowledge of the snowmobile industry
Learn about digital publishing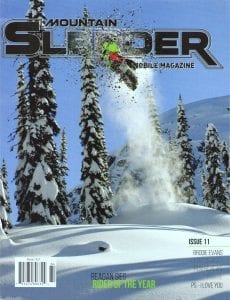 Resume, references, and sample of writing required. Position open until filled.
Email Jessica Joy, jessica@sleddermag.com
Read more about Mountain Sledder magazine on sleddermag.com
802 9TH STREET NORTH, GOLDEN BC | 250.344.3645 | INFO@SLEDDERMAG.COM