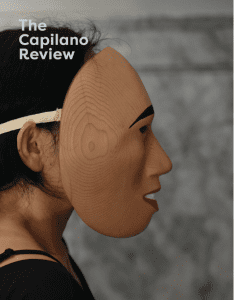 The Capilano Review is looking for a dynamic Managing Editor, beginning August 1, 2019 (negotiable) in an ongoing position with the magazine.
About TCR
TCR is committed to publishing literature that experiments with form and language, and to fostering conversations about language and art, and their roles in our collective lives.
TCR is also committed to publishing a multitude of voices—we offer a welcoming and thoughtful space for the work of established and emerging writers and artists from a diverse range of cultural backgrounds.
Job Description
The Managing Editor role at the Capilano Review Contemporary Arts Society includes but is not limited to:
–Working with TCR's Executive Editor to plan and execute marketing, advertising, and distribution initiatives.
–Managing subscription initiatives and renewals.
–Answering general queries to the magazine regarding submissions, contests, etc.
–Coordinating the publication schedule for three print issues including facilitating communication with our printer
–Assisting in vetting Submittable submissions and proofreading the magazine.
–Communicating with contributors, obtaining permissions (when necessary), and contracts, etc.
–Planning and executing TCR's digital strategies.
–Updating, maintaining, designing features for TCR's website and social media sites.
–Coordinating and planning TCR events (launches, book fairs, and other events)
–Facilitating TCR Writer-in-residence visits
–Assisting with mentorship to TCR interns.
–Researching opportunities for the magazine (fundraising, promotion, etc.) within the publishing sector.
Eligibility Criteria
Applicants must meet the following criteria to be considered:
–Familiarity with The Capilano Review and the literary/art sector
–Previous editorial, administrative, or management experience
–Excellent communication skills—including promotional, social media, and newsletter communication
–Prior experience with event planning and project management
–Comfortable with Microsoft Suite (Word and Excel) and Adobe Suite (InDesign and Photoshop)
–Familiar with MailChimp, Asana, Submittable, and WordPress platforms
–Interest in design an asset
–Ability to work independently as well as with a team
Salary and Benefits
Annual salary: $31,096 for part-time status (26 hours/week) with some flexibility to work from home.
The position includes a monthly benefits allowance of $65 plus an annual cost of living increase of 4%.
To Apply
Please submit CV and cover letter to employment@thecapilanoreview.ca by July 1st, 2019.