If you had 30 minutes with a financial expert, what help would you ask for as a magazine publisher or editor?
How to make your bookkeeping process work better for you?
Making sure you're meeting your CRA tax filing requirements?
Checking that you're submitting all eligible deductions (and not including ineligible ones)?
Suggestions on budgeting or grant cash flow management?
Financial guidance as a new or would-be publisher?
Pick one or two pain points or burning questions and let's get down to it!
Date/location: November 7 at the VSO School of Music, 843 Seymour Street, Vancouver.
Mini-consultation appointment times:
1:45-2:20 p.m.
2:30-3:05 p.m.
3:15-3:50 p.m.
4-4:35 p.m.
Save $10! Register by October 24. If all spots have been taken, we're taking names for future consultations.
MagsBC/AMPA/Magazines Canada/CSME members can use the promotional code Mini-C-MemDiscount to get $5 off.
If you would also like to learn about tax basics for freelancers, register for our workshop! It's on the evening of November 7 at the same location as the consultations, with a networking reception with snacks and beverages from 5:15-6 p.m.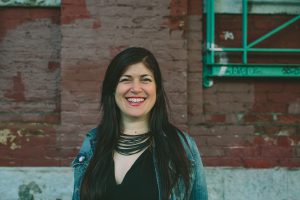 Jessica Somers is a chartered professional accountant (CPA, CGA) with over ten years of experience advising freelancers, entrepreneurs and small businesses in Vancouver on tax, accounting, and business processes.
She is the founder of Cordova Street Consulting, an accounting firm with a focus on knowledge sharing, outreach, and taking the stress and mystery out of tax!
Jessica is also a facilitator and session leader at CPA Western School of Business where she teaches the next generation of Vancouver accountants and tax advisors.