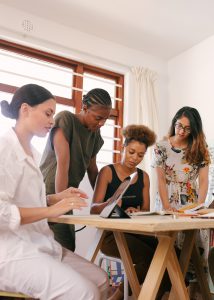 We invite magazine and book publishers, staff, freelancers, musicians, performers, writers and other creatives and creative industry businesses to register for this 45-minute workshop.
Experienced grant-writer Allyson McGrane of Left Right Minds will give her analysis and tips on applying for the BC government's Small and Medium Sized Business Recovery Grant this Friday, March 12 at 10 a.m. and answer questions after.
This workshop will cover:
Eligibility requirements

The guidelines

The financial reporting

The application questions
Attendees will come away with the information they need to apply more quickly and successfully for grants ranging from $10,000 to $30,000, and a possible top-up for tourism-related businesses of $5,000 to $15,000, to help them recover from the pandemic's effects.
Registration for this workshop is by donation. If you can't make the workshop, we will also be sending registrants a link to the workshop video.
Our thanks to Creative BC for their financial assistance.


No tags for this post.