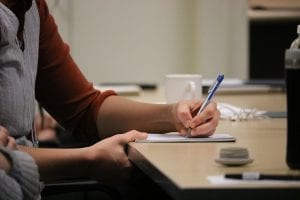 If you don't see your event here, please email Sylvia Skene, Executive Director, MagsBC with all details.
MagsBC reserves the right to post only those events of interest to its members.
MagsBC
June 23, 2021
Magazine Association of BC 2021 AGM
6-7 p.m. PDT
Although only full members may vote, all magazine professionals are welcome.
RSVP here.
Magazine Industry
May 22, 2021
Creating From Scratch: Asian Canadian Literary Publications and their role in publishing and the community
12-1:30 p.m. PDT
With: Leilan Wong & Olivia Lim, Tributaries; Chris Patterson/Kawika Guillermo & David Ng, decomp; Brooke Xiang, Chinatown Today; Justine Abigail Yu & Jocelyn Yu, Living Hyphen; moderator, Alyssa Sy de Jesus.
Free LiterAsian Festival (Vancouver) webinar, but need to register.
June 2-3, 2021
Alberta Magazines Conference
MagsBC members can register at AMPA member rates.
June 3, 2021
Alberta Magazine Awards
Free but attendees must register. (Part of conference registration.)
June 15-17, 22-24, 2021
FIPP D2C Summit
1-6 p.m. BST (5-10 a.m. PDT)*
In association with Peninsula Strategies
On direct-to-consumer markets and diversified revenue models.
* Also includes access to newly-recorded & archived video library for those who don't want to drag themselves out of bed at 5 a.m.
June 16-17, 2021
Reset, Reinvent, Revenue 2021
SIIA AM&P Network
For association publishers.
Sept. 14-16, 2021
Super Niche Media LIVE Conference
Denver, CO
Other Events
May 27-June 4, 2021
Congress of the Humanities and Social Sciences 2021
Edmonton, AB
June 12-13, 2021
Editors Transform – Conference 2021
Editors Canada
June 23-29, 2021 (June 27-29 are mostly meetings)
ALA Annual Conference & Exhibition – Virtual
Central Time Zone
Visit here for exhibitor information. Includes Artist Alley Showcase for illustrators.
Sept. 24-Oct. 24, 2021
RE:IMAGINE: Culture Days 2021
Registration opens soon.
Sept. 29-Oct. 3, 2021
Victoria Festival of Authors
Downtown Victoria, BC (hybrid: both virtual & in-person programming)
Oct. 2-3, 2021
Paper Covers Rock Readers & Writers Festival (in-person)
Workshops, free readings
Salt Spring Island
Oct. 14-17, 2021
Whistler Writers Festival
Oct. 18-24, 2021 (plus various events throughout the year)
The Vancouver Writers Fest
Vancouver, BC
Oct. 18-26, 2021
Vancouver Art Book Fair
Vancouver, BC (digital)
June 15: Deadline to apply to exhibit. Eligible publishers, artists, collectives, artist-run centres, institutions & art book distributors (etc.).
Oct. 22-24, 2021
Surrey International Writers Conference
Masters classes Oct. 21.
Oct. 28, 2021
BIPOC Writers Connect: Facilitating Mentorship, Creating Community
Writers Union.
Toronto, ON (digital)
Free, but attendees must apply in advance.
January 21-24, 2022
LibLearnX (new conference)
American Library Association
San Antonio, TX
For exhibitors
March 23-26, 2022
AWP Conference & Bookfair
Association of Writers & Writing Programs
Philadelphia, PA
May 27-30, 2022
Wiscon feminist science fiction & fantasy convention
Madison, WI