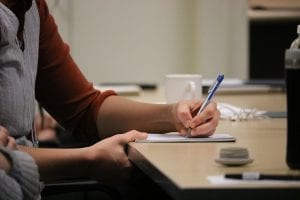 If you don't see your event here, please email Sylvia Skene, Executive Director, MagsBC with all details.
MagsBC reserves the right to post only those events of interest to its members.
MagsBC
July 12, 2021 [rescheduled from June 23]
Magazine Association of BC 2021 AGM
6-7 p.m. PDT
Although only full members may vote, all magazine professionals are welcome.
RSVP here.
Fall Professional Development
More information soon
August 2021
Export Strategies Series
Sept. 15, 2021
Using Social Media as a Marketing Tool
Sept. 22, 2021
How To Market Your Magazine's Podcast
Oct. 6, 2021
Selling Digital Advertising to Long-Time Print Advertisers
Magazine Industry
July 13, 2021 3-8 p.m.
FIPP Insider New Zealand
"What's new with magazines: connecting New Zealand with the world"
Most programming would be of interest to magazine publishers in Canada.
Schedule here.
Note that schedule shows NZST times and day (10 a.m.-3 p.m. July 14).
Register here.
Sept. 14-16, 2021
Super Niche Media LIVE Conference
Denver, CO
Other Events
Sept. 24-Oct. 24, 2021
RE:IMAGINE: Culture Days 2021
Registration opens soon.
Sept. 29-Oct. 3, 2021
Victoria Festival of Authors
Downtown Victoria, BC (hybrid: both virtual & in-person programming)
Oct. 2-3, 2021
Paper Covers Rock Readers & Writers Festival (in-person)
Workshops, free readings
Salt Spring Island
Oct. 14-17, 2021
Whistler Writers Festival
Oct. 18-24, 2021 (plus various events throughout the year)
The Vancouver Writers Fest
Vancouver, BC
Oct. 18-26, 2021
Vancouver Art Book Fair
Vancouver, BC (digital)
June 15: Deadline to apply to exhibit. Eligible publishers, artists, collectives, artist-run centres, institutions & art book distributors (etc.).
Oct. 22-24, 2021
Surrey International Writers Conference
Masters classes Oct. 21.
Oct. 28, 2021
BIPOC Writers Connect: Facilitating Mentorship, Creating Community
Writers Union.
Toronto, ON (digital)
Free, but attendees must apply in advance.
January 21-24, 2022
LibLearnX (new conference)
American Library Association
San Antonio, TX
For exhibitors
March 23-26, 2022
AWP Conference & Bookfair
Association of Writers & Writing Programs
Philadelphia, PA
May 27-30, 2022
Wiscon feminist science fiction & fantasy convention
Madison, WI