In this post:
Introduction
Registration
Schedule
Speakers and Companies
Co-organizer, Sponsors, Funders
---
Introduction
The Magazine Association of BC and Erak Global Works, Ltd. (UK/Germany/US) have partnered to offer a two-day export series for Canadian magazines on February 15 and 16, 2022.
In 2021, the Canada Periodical Fund's Business Innovation (BI) component had export funding of up to $20,000 available to eligible Canadian magazines, and we expect this to continue in 2022. This series is designed to help you learn more about European and international markets and trends, companies that may assist in your exporting efforts, and strategies for how best to sell your magazine abroad.
If you're interested in exploring how to export your magazine, this series is for you!
---
Series Registration
Those who want to attend any or all the sessions can register here for an early bird price of $15 until Feb 9, and for $20 up until Feb 15.
MagsBC, AMPA, AQEM and Magazines Canada members can register at a discount here. Many MagsBC members can also register for free; please contact Sylvia Skene, Executive Director, MagsBC, to request a free registration link.
We will do our best to have session videos available within a week or so, but if you'd like to apply for export funding as soon as Business Innovation opens, we recommend you attend those sessions you're interested in, rather than depend on access to the videos later, in case there's a delay.
---
Schedule
Some details on sessions, speakers, and schedule still to be confirmed.
Tuesday, February 15, 2022
8:30 – 8:35 a.m. PST: Welcome and introduction to export series – Sylvia Skene, Executive Director & Asna Shaikh, Coordinator, Magazine Association of BC
8:35-8:45 am PST: Introduction to exporting your magazine: projects and plans, CPF export grants – Steven Casey, Business Development Director and Regina Erak, Managing Director, Erak Global Works, Ltd.
Steven Casey and Regina Erak will introduce the seminar series agenda and highlight the companies and international experts who will be conducting the workshops. Steven will also offer ideas and advice on projects and programs that could qualify for special export grants from the Canada Periodical Fund.
8:45 – 9:25 a.m. PST: Global trends in magazine publishing – James Hewes, President & CEO, FIPP
9:30 – 10:10 am PST: International syndication made easy: The Content Exchange – Joris van Lierop, Co-Founder and CEO, The Content Exchange*
Joris van Lierop will present a primer on this international digital content trade network.
* NOTE: the Content Exchange will fully refund registration for 30 registrants who attend both the introductory session and its own presentation on Monday.
10:15 – 10:55 am PST: Using Readly to reach readers worldwide, grow global profits, and gain insights from your readers  – Chris Couchman, Head of Content, Readly**
Chris Couchman will share the main features and strengths of Europe's leading "all you can read" online subscription service.
** NOTE: Readly will provide a free trial one-month subscription with unlimited access to 5,000 titles to each attendee that comes to its session.
11 – 11:40 a.m. PST: Introduction to international licensing and revenue streams – Regina Erak, Managing Director, Erak Global Works, Ltd.
Regina Erak will go over ways to build incremental revenue streams abroad at high profit margins with very little extra investment.
11:40 – 11:55 am PST: Wrapping up the day – Steven Casey, Regina Erak, Sylvia Skene & Asna Shaikh
Wednesday, February 16, 2022
8:30 – 8:35 a.m. PST: Welcome – Sylvia Skene, Executive Director & Asna Shaikh, Coordinator, Magazine Association of BC
8:35 – 8:45 a.m. PST: Introduction to today's sessions – Steven Casey, Business Development Director & Regina Erak, Managing Director, Erak Global Works, Ltd.
8:45 – 9:25 a.m. PST: Supply chain issues and other challenges and trends in the printing industry that affect magazines – Lizanne Barber, Managing Director, Distripress
9:30 – 10:10 am PST: Exporting Canadian magazines into Europe: strategy, logistics, risks and rewards – Luciano Stulin, Head of International, IPS Group / Pressevertrieb GmbH
10:15 – 10:55 am PST: Going global: keys to success from a Dutch publisher who makes it work – Léon Bouwman, Publisher, New Skool Media B.V.
An inspirational session for those magazine publishers looking to expand outside our borders.
11 – 11:40 am PST: Keeping it legal: licensing, contracts and rights clearing – Regina Erak, Managing Director, Erak Global Works, Ltd.
In this comprehensive workshop, Regina Erak will cover all the key points you need to execute licensing contracts abroad. These important guidelines will teach you what you must do to protect your content, to comply with target country rules and to make sure you get paid fairly and in full.
11:40 – 11:55 a.m. PST: Wrapping up the series – Steven Casey and Regina Erak, Erak Global Works, Ltd.; Sylvia Skene and Asna Shaikh, Magazine Association of BC
Steven Casey will discuss key take-aways, next steps, grant proposal ideas and CPF BI application assistance.
---
Speakers and Companies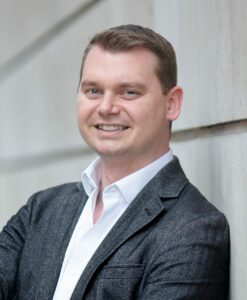 Chris Couchman is the head of content at Readly. For his first 10 years, Chris worked on the print side of publishing at News UK and IPC Media / Future Plc. In 2018, Chris joined Readly and moved up into the world of digital publishing. He now heads a team managing a portfolio of over 460 publishers covering English language and Nordic Markets across the EU, the the UK, US, and Canada.
Readly is Europe's leading "all you can read" online subscription service for magazines and newspapers, offering competitive pricing and premium data tracking. (See our 2021 report by Jessica Fabrizius to read about other services as well.)
Having held various positions in his 12-year stint at the BBC, most notably leading the international development of the magazines business, James Hewes was part of the team that sold the business to private equity in November 2011. He was then Publishing Director for Top Gear, Good Food, Easy Cook and Lonely Planet Magazine and a Director of BBC Haymarket Exhibitions.
He then spent five years in Dubai, running Gulf News Publishing, with responsibility for more than 30 product areas, as well being Founder & CEO of Soho Consulting.
Appointed President & CEO of FIPP in September 2017, he joined from The Art Newspaper, having been Interim CEO since December 2016.
He sits on various Boards, including Oxford Brookes University's Journalism Advisory Board, and the trade body Two Sides, is an Advisor to Dojoko, an education-focused start-up and the External Examiner for Cardiff University's MA in Magazine Journalism.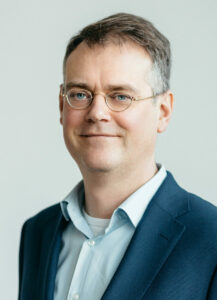 Joris van Lierop is co-founder and CEO of The Content Exchange. Joris been active in media for more than 20 years, working as a publisher within Wolters Kluwer, Sanoma and RTL.
Founded in 2020, The Content Exchange (TCE) is an international digital network of publishers that trade content directly with each other.
Publishers can offer content on TCE and buyers can license and download directly from the platform. Publishers set their pricing and territories and TCE handles the transfers and payments.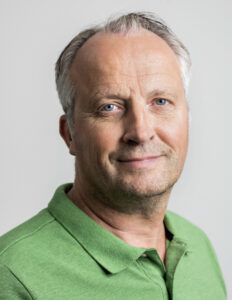 Publisher Léon Bouwman has a solid pedigree of international publishing and editorial craft in senior management functions. Léon is an expert on finding and implementing new business models and new (younger) target audiences for publishers.
Focusing on events, e-learning online prepositions and international extensions, Léon's contributions have put New Skool Media B.V. in a very profitable position even throughout the pandemic.
New Skool Media B.V. is the largest Dutch language publisher in the world. NSM is a leading special interest publisher–sewing, food, travel, cycling and popular science in particular–that has built their international footprint through licensing and export.
Lizanne Barber is Managing Director at Distripress. She has 30 years' experience working in the press and distribution industry with the majority of those years spent in the international arena. She has headed export and import teams in the UK and New Zealand for both publishers and distributors, and more recently covered US magazine export at Genera Solutions, the international arm of CMG. She started her role as Managing Director of DistriPress in January 2021 in what has proved to be both a challenging and rewarding year.
Distripress is a non-profit making trade association established in 1955 to support and promote the global circulation and distribution of press products (newspapers and magazines) in print and digital format. Its members are publishers, printers, wholesalers, distributors and retailers, plus complementary product and service providers, all engaged in the end-to-end press supply chain. The global Distripress community has over 200 members in 50+ countries and meets once a year at its annual Congress event.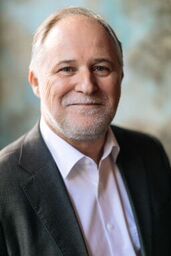 Luciano Stulin is the head of International, IPS Pressevertrieb GmbH, and also CEO of Messinter Spa Italy. Luciano has worked both as the distribution director and circulation director EMEA for The Wall Street Journal Europe, and as business development director at IPS Pressevertrieb GmbH.
IPS Pressevertrieb GmbH (IPS Group) was founded in 1985, with its head office in Meckenheim and additional offices in Hamburg, Frankfurt, Milan and Rome. The company is Germany's largest independent and family-owned national distributor; in Italy, the Group is the largest importer of international press with a market share of 80%.
More than 140 employees manage over 2500 publishers with approx. 4500 magazines and newspapers and about 37,000 book titles. The Group manages all aspects of press circulation from retail sales, international distribution, subscription management to marketing and PR, logistical services, digital printing and tailor-made IT solutions.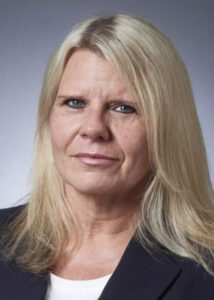 Regina Erak is the managing director of Erak Global Works, Ltd. She has twenty-five years' experience in global publishing, and was the former international director at Future, Plc.
An international media licensing expert, Regina is recognized industry wide for her experience and unique skill sets. She travels extensively and speaks ten languages.
Regina founded EGW to provide international services to smaller premium publishers who do not have licensing departments.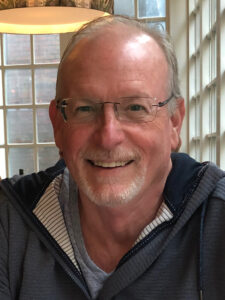 Steven Casey is the business development manager at Erak Global Works, Ltd. Steven has thirty years' experience launching start-ups and creating reach and revenues in North America, UK and Oceania.
Erak Global Works, Ltd. is an international media licensing and syndications agency working with over 500 print and digital publishers worldwide.
EGW is largely focused on premium content and special interest publications / bookazines which sell for top cover price and yield the highest profits for creator publishers and their licensees.
---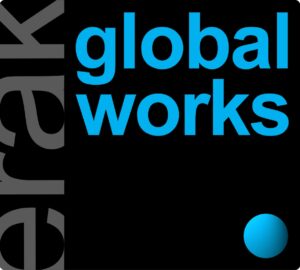 ---
Additional funding provided by: