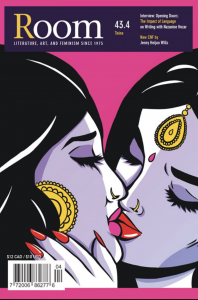 Seeking Indigenous Brilliance Podcast Animator!
Assignment: Create one 2-5 minute animation to accompany archival Indigenous Brilliance Podcast audio as a short film
Payment: $1000 CAD
Room Magazine and Indigenous Brilliance are seeking an animator for the Indigenous Brilliance Podcast.
This contract will run from mid-February to mid-March 2022 and pays $1000 for one 2-5 minute video animation.
This animation will be created in response to various audio clip highlights that are broad in theme; we are very open to responding to the animator's creative direction and to working with new artists/students. Please reach out to karmella@roommagazine.com if you have questions.
Priority will be given to Black, Indigenous, and POC animators, as well as those who intersect BIPOC, women, 2spirit, trans, queer, and disabled identities.
To apply, submit your resume, a sample of your animation, your bio, and links to your social media and website (if applicable) to karmella@roommagazine.com by end of day February 4th, 2022.
No tags for this post.