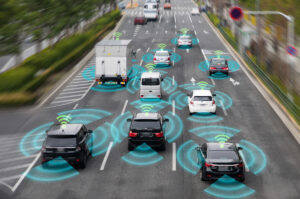 Universus is seeking a full time magazine editor in a cross-platform writing and editing role. You will be writing and managing a mix of print, online, digital and video content for consumer, B2B and custom channels.
The primary magazine you will be writing for and editing is Canadian Auto Dealer.
Our head office is based in Markham, Ontario, but we offer a highly flexible remote work policy, so applicants may live anywhere in Canada.
The writing mix includes, but is not limited to:
Feature stories / articles for magazines;
Blog and social media posts, including posting to social channels;
Script writing for video projects and digital signage;
News and event coverage;
Copy editing;
Website writing;
Press release writing;
Advertorial writing;
Conducting interviews by phone / and in-person;
Limited photography, such as when covering events and trade shows;
Attending client-facing meetings as required to discuss project details.
You will work with a team of experienced and skilled freelancers. In this capacity you will:
Assign writing work;
Manage deadlines;
Edit submitted copy.
Qualifications
Post-secondary education in journalism or a related field;
Minimum of 5+ years of experience writing across a range of platforms, and both long and short form copy;
Exceptional writing skills are a must. This role involves tackling a wide range of writing and creative challenges;
Positive attitude and strong work ethic. We work in a busy and deadline-driven environment, and we love making a difference.
Preference will be given to candidates with automotive industry knowledge.
Preference will be given to candidates with French language proficiency.
We combine traditional editorial, journalism and design skills with capabilities in new media, branded content and custom media. Printed magazines, video, targeted e-newsletters, custom microsites, in-person events, interactive digital media, and social media campaigns are some of the many ways in which we engage audiences and drive results.
Our team includes strategists, writers, designers, videographers, motion graphics artists, photographers, account managers and business developers. We're a young and highly collaborative team that is focused on innovation and results.
Conditions of Work & Wage
Full time
$60-$80,000/year based on experience.
Company is located in Markham, Ontario but offers a highly flexible remote work policy, so magazine editor may live anywhere in Canada
To apply, please email your resume and cover letter to Todd Phillips, Director of Innovation.
This position will be open until filled.