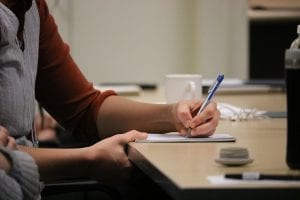 Last updated Mar. 24, 2022. If you don't see your event here, please email Sylvia Skene, Executive Director, MagsBC with all details.
MagsBC reserves the right to post only those events of interest to its members and others in our magazine industry.
Events are online unless otherwise indicated.
MagsBC
Mar. 29: Upgrade Your House Style: Anti-Oppressive Copy-Editing. 9-11:45 a.m. PT/10 a.m.-12:45 p.m. MT. With andrea bennett.
Apr. 5: It's Not ALL Bad: 10 Trends & Publishing Lessons from an Unprecedented Year. 12-1 p.m. PT/1-2 p.m. MT. With Lisa Whittington-Hill & Joyce Byrne.
NEW! Apr. 26: Advanced Crowdfunding Strategies for Magazines. 9-11:45 a.m. PT/10 a.m.-12:45 p.m. MT. With Ian MacKenzie.
May 16-20: Creative Industries Week. MagsBC, ABPBC, Creative BC, CMPA-BC, DGC-BC, IATSE 891, DigiBC, TAC, MPPIA, Music BC, and others. More information soon.
Other Magazine Industry Events and ProDev
See also: SIIA-AM&P (Associations, Media & Publishing Network) to access free events for association magazines – AM&P members only.
NEW! Mar. 30: Navigating the Media Funding Labyrinth. Magazines Canada. With Josée Shank & Karine Morin, CPF and Matt Hilliard-Ford, Ontario Creates. Moderator Todd Latham, Actual Media.
Apr. 6-8: Super Niche Conference, Washington, DC. Niche Media Events. 2022 Media Sales Academy as well. In-person.
Apr. 13: Shifting from Push to Pull Communications. With Alyssa Berry. 11 a.m. PDT / 12 p.m. MDT. AMPA.
Jun. 7-9: Click & Connect; FIPP World Media Congress. Lisbon-Casçais. In-person.
June 15 (Las Vegas), July 20 (Chicago), Aug. 3 (Dallas): 2022 Media Sales Academy. Niche Media.
Aug. 25-26: Niche CEO & Sales Leadership Summit.  Orlando, FL. Niche Media Events. In-person. Limited to 70 persons.
Other Events and ProDev
See also: Inclusion and Equity: Industry Writing Programs and Festivals by the Writers Guild of America West
2022
Mar. 26: On Writing Narrative Journalism. Part of Telling the Truth: Conversations about Creative Nonfiction series. Federation of BC Writers (FBCW). See calendar for more events.
Apr. 9: Shaking Sobbing Screaming: Ships in Young Adult Sci-Fiction with Chloe Gong. 9 a.m. PDT / 10 a.m. MDT. Festival of Literary Diversity.
Apr. 19-22 BC Library Association Conference: Collective Restoration: The Way Forward is Together Exhibitor Application.
May 1-7 The Festival of Literary Diversity Brampton, ON. Hybrid event.
May 7/8/15 (so far): LiterASIAN 2022: Finding Our Voices, Telling Our Stories. Vancouver, BC
May 12-20 Congress of the Humanities and Social Sciences: Transitions
May 14-20: BC Writers Summit. FBCW.
May 27-30 Wiscon feminist science fiction & fantasy convention Madison, WI. Hybrid event.
May 28-29 Editors Canada Conference Edmonton, AB
June 23-28 American Library Association Annual Conference & Exhibition Washington, DC For exhibitors (June 24-27 exhibit).
Oct. 21-23 (+master classes Oct. 20) Surrey International Writers' Conference
Audiomag – Most Recent Podcasts
AudioMag is an audio podcast by Magazines Canada featuring industry experts on various topics and published on their website. Also available on iTunes.