The Business Innovation component of the Canada Periodical Fund (CPF) provides financial support to eligible small and mid-sized printed magazine and digital periodical publishers.
The goal of the fund is to encourage Canadian magazines to innovate to adapt to changing market conditions and contribute to the diversity of content sought by Canadian readers. This funding is project-based, so cannot be used for operational expenses.
At MagsBC's funding webinar, Josée Shank, Manager, Business Innovation Program, CPF, and Steven Burns, Program Officer, CPF, will present the main points of this fund and answer questions after.
Date: Wednesday, April 20, 2022
Time: 12-1 pm PDT
Register here
More information
Business Innovation funding of up to 75% / $50,000 in eligible expenses is allocated to innovative projects proposed by eligible Canadian print and digital magazines on an ongoing basis until spent, and always has many more applications than it can fund. (Note: free print publications–with certain exceptions such as Indigenous or ethnocultural magazines–must have at least 50% request circulation, supported by a circulation audit, in addition to other eligibility criteria.)
We encourage you to attend this session in order to apply as soon as you can to give you a better chance to craft your request and receive funding for projects starting at least 8 weeks after applying and ending by March 31, 2023.
Aspiring or emerging publishers can apply instead for up to $5,000 or 50%, whichever is less, in start-up funding to plan, launch or further develop a new company that publishes a digital periodical.
The final application deadline is September 15, 2022. Funding is not guaranteed.
Objectives of the fund are to:
support innovation and the use of new technologies;
strengthen the financial viability of Canadian print magazines and digital periodicals;
increase access to the market by Canadian print magazines and digital periodicals;
encourage the development of the next generation of Canadian periodical publishing professionals; and
enhance the diversity of titles and Canadian editorial content available to readers and advertisers.
Examples of eligible projects:
new or improved business models, methods, or processes;
new or improved products or services;
new or improved systems or tools;
digitization of back issues;
rebranding or redesign;
a special issue outside of the regular publishing schedule;
adoption or use of new media;
mobile applications;
web design and development;
expansion into new markets; and
advertising and promotional campaigns.
If you have never applied to the BI program before, we recommend you review the overview, guidelines and eligibility requirements closely and talk to a program officer to determine whether both your magazine and your project idea are eligible to apply for funding.
Speakers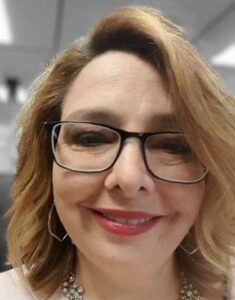 Josée Shank studied accounting and economics before she joined the Canadian Radio-television and Telecommunications Commission (CRTC) in 2000. During her eight years at the CRTC she worked as a Broadcasting and Policy Analyst.
In 2008 she joined Canadian Heritage as a Strategic Policy Officer in the Cultural Affairs Industries and in 2010 she then joined the Celebration and Commemoration Program as a Grants and Contribution Program Officer where, for the next 10 years, she worked on high profile files, such as the Commemoration of the First and Second World Wars, and Commemorating the History and Legacy of Residential Schools.
In early 2020 Josée joined the Canada Periodical Team as Head – Program Administration, and for the next year, Manager of the Business Innovation Program. In the last two years, she supervised the delivery of the Business Innovation and Collective Initiatives and managed and delivered the Special Measures for Journalism Fund, a emergency and recovery fund to help organizations that were impacted by the COVID-19 pandemic.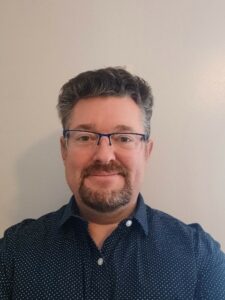 Steven Burns joined the Public Service in 2008 with the Canadian Food Inspection Agency where he worked for the Litigation Task Force as well as in the Office of Biohazard Containment and Safety where he worked in Research and Program Delivery. In 2013 Steven moved to the Public Health Agency of Canada where he worked with the Centre for Biosecurity where he worked in Research, Data Management and Program Delivery. Steven is currently a Program Officer with the Canada Periodical Fund. In his spare time, he is either training for, running or recovering from marathons, Spartan races, and triathlons.