Do you have specific questions about magazine publishing that only an expert could answer? Need some quick help with your revenue strategies, marketing efforts, design projects, or that looming grant application deadline?
The Magazine Association of BC is offering magazine publishers and staff 45-minute one-on-one Magazine "Doctor" sessions with experts in grant writing, digital marketing, online engagement, sales & revenue, and design.
We have a number of slots with each area expert open for June. Check out our offerings below and book your session now! You can book a session with each expert, depending on what you need help with.
---
Grant Writing "Doctor" Sessions with Allyson McGrane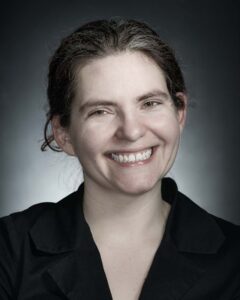 Our grant writing "doctor", Allyson McGrane of Left Right Minds Initiatives, has worked with a wide variety of individual and organizational arts clients including several Canadian magazines. She is currently the Director of Special Projects for Harrowsmith Magazine and responsible for seeking new funding opportunities.
Allyson is keen to work with clients on business strategies, marketing ideas and developing new projects. In addition, she enjoys grant-writing for individuals and organizations, with a focus on taking a strategic approach.
Her skill set includes planning and strategies for:
Businesses
Marketing
Fundraising and grants
Online content creation
Timeslots: Monday, June 13 @ 1:30 & 2:30 p.m., Tuesday, June 14 @ 10:30 & 11:30 a.m., Wednesday, June 15 @ 1:30 & 2:30 p.m., Thursday, June 16 @ 10:30 & 11:30 a.m.
Book your session with Allyson here.
---
Digital Marketing "Doctor" Sessions with Patrick Sauriol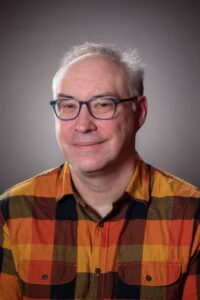 Our digital marketing "doctor", Patrick Sauriol, has four decades of online experience. Patrick became the creative director for a Vancouver-based digital marketing agency where he developed online strategy campaigns for numerous companies including The Rick Hansen Foundation, Bosa Development Group, MetroCan Construction and Elevate Me energy bars. He also teaches digital marketing and online business development at VanArts.
Patrick's digital marketing skillset includes:
Copywriting and online content strategy; keyword analysis; site architecture strategy
SEO (search engine optimization), for both on-site and off-site purposes
SEM (search engine marketing), including paid ad creation and management (Facebook & Google Ads primarily)
Social media strategy and management
CRO (conversion rate optimization), which is the process of improving results for landing pages
Website redesign strategy
Timeslots: Tuesday, June 14 @ 1:30 & 2:30 p.m., Thursday, June 16 @ 1:30 & 2:30 p.m., Monday, June 20 @ 11:30 a.m. & 1:30 p.m., Tuesday, June 21 @ 2:30 & 3:30 p.m., Thursday, June 23 @ 2:30 & 3:30 p.m.
Book your session with Patrick here.
---
Sales & Revenue "Doctor" Sessions with Michelle Allison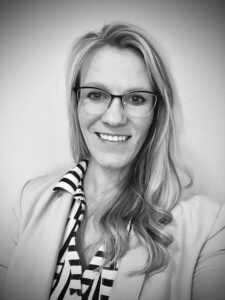 Our grant writing "doctor", Michelle Allison, is a Group Publisher with Annex Business Media, Canada's largest privately held B2B media company. She oversees 8 media brands, and with experience in advertising sales, event sponsorship sales, account management, ideation, custom content packages, and managing a positive editorial/sales relationship, Michelle can assist your teams in many aspects of ad sales and project execution.
Her skill set includes planning and strategies for:
Project management & execution
Advertising sales
Event sponsorships
Revenue generation
Timeslots: Wednesday, June 8 @ 9 & 11 a.m., Thursday, June 9 @ 9 & 11 a.m., Thursday, June 23 @ 11 a.m. & 1 p.m.
Book your session with Michelle here.
---
Online Engagement "Doctor" Sessions with Lisa Manfield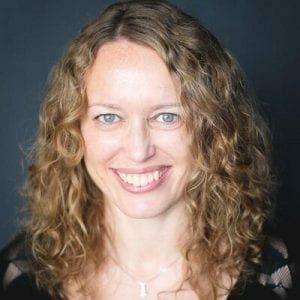 Lisa Manfield is a content strategist, digital writer/editor and storyteller, and publishing and communications professional.
Lisa has developed content for a range of print, web and social media platforms including magazine articles, blog posts, videos, infographics, profiles, case studies, search-optimized web site copy, and thought leadership articles. Lisa has written for both business and consumer audiences, and is experienced in all levels of editing, from substantive editing to copy editing and proofreading in order to ensure readability, consistency and accuracy.
Lisa's areas of expertise include:
Online publishing and content
Engaging audiences online
Using digital marketing tools (email, social media, multimedia)
SEO and optimizing content for search
Reader-friendly content
Working with bloggers and freelancers
Timeslots: Wednesday, June 15 @ 11 a.m., Friday, June 17 @ 10 & 11 a.m., Friday, June 24 @ 10 & 11 a.m.
Book your session with Lisa here.
---
Design "Doctor" Sessions with Carley Hodgkinson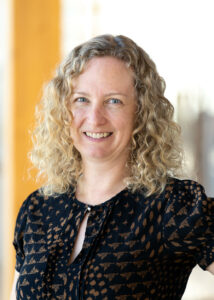 Carley Hodgkinson has worked as an agency designer at both Kaldor and Signals studios, and ran her own graphic design business, with clients ranging from Artspeak, the Contemporary Art Gallery and SFU Galleries, to BC Hydro, Vancouver Opera and the Vancouver Public Library Foundation.
She has a deep love for book design and classical typography, and brings this passion to every project. Carley's Master of Design work opened up new interests in public spaces, experience design, and urban planning, with participation in social practice exhibits in Halifax, Lisbon and Vancouver. Following her MDes, she moved from pure print design into user experience design, working as a senior visual designer at SAP on business intelligence software and big data collection.
In addition to freelancing, Carley is currently the Chair of the Graphic Design for Marketing degree program at Kwantlen Polytechnic University where she enjoys bringing together her love of all things design to her students.
Carley's areas of expertise include:
Grid, layout and pacing for print and screen
Elements and principles of design (ability to critique or troubleshoot the application of principles like balance, rhythm, scale, etc. to any graphic design outcome)
Evaluating design and art direction concepts: i.e. how well does an idea translate visually?
Typography and typesetting: choosing typefaces, pairing typefaces, looking at details like type hierarchy, glyphs, etc. as well as responsive type across screen sizes
Branding and marketing communications
Colour systems
Setting up an InDesign document for longform and/or editorial design
UI/UX principles (personas, research techniques, journey mapping, user flows, wireframes and prototyping)
Monday, June 20 @ 10:30 a.m. & 2:30 p.m., Friday, June 24 @ 1:30 & 2:30 p.m., Tuesday, June 28 @ 1:30 & 2:30 p.m.
Book your session with Carley here.
---
Additional funding provided by: