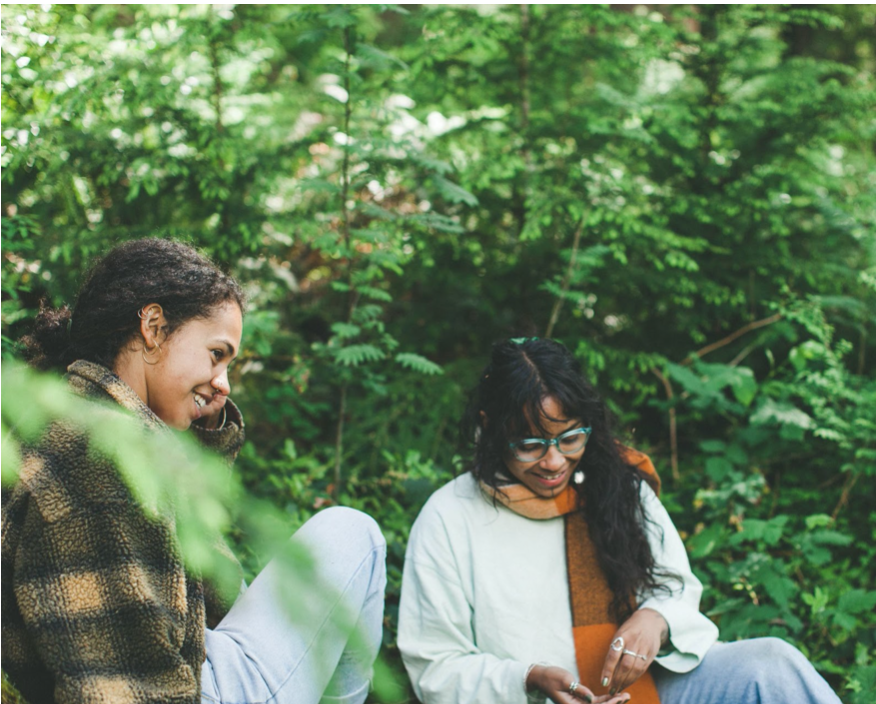 The BIPOC Art Ecosystem is an explorative response to the barriers that BIPOC artists, makers and movement leaders experience as they pursue their creative and cultural practices through community connections. Our online (and hopefully one day, in-person) space was created so that artists and makers can create, learn and collaborate in a safe and supportive environment. This is a process of inquiry into how we can support each other's practices, share knowledge, and learn in communities during a global pandemic and the digital age.
Together with Indigenous Brilliance and Part of Studio, the BIPOC Art Ecosystem is facilitating a series of workshops and social media content led by Black and Indigenous artists, makers and movement leaders. The workshops prioritize Black, Indigenous + POC folks, while also inviting the broader community in to learn and support the multiple intersections of anti-racism, anti-oppression, climate change, system change, empowering marginalized youth, advocating for safer spaces for LGBTQIA2s+ folks and so much more.
WHO ARE WE 
Lexi Mellish Mingo is a multi-disciplinary artist living and creating on the unceded and unsurrendered territories of the Tsleil-Waututh, Squamish, and Musqueam Nations. Descending from both Afro-Guyanese, English and Scottish ancestry, her work is inspired by the complexity of diasporic experiences, and the process of place making, through community collaboration and dialogue.

Karmella Cen Benedito De Barros is an inner-city Indigiqueer with Treaty 6 Mistawasis Nêhiyaw and Afro-Brazilian ancestry. They are a Multidisciplinary Artist, Writer and Community Worker born and raised in diaspora as a guest on the unceded Squamish, Tsleil-Waututh and Musqueam territories. Karmella currently works as the Indigenous Brilliance Community Engagement leader. They support the Indigenous Brilliance reading series; a collaborative series between Room Magazine and Massy Books, celebrating Indigenous women/2SQ storytellers.
Karmella's own artistry is multidisciplinary, grounded in honouring and witnessing the complexity of their environment and communities. Karmella's most recent work was featured in the Activations Of Solidarity with the Indigenous Curatorial Collective 2021, and Room Magazine issue 44.1. You can find them on instagram @kc.bdb
Room is Canada's oldest feminist literary journal, and has published fiction, poetry, creative nonfiction, art, interviews, and book reviews for forty years. Room showcases writing and art by women (cisgender and transgender), transgender men, Two-Spirit and nonbinary people.