Getting Life Right From the Source
By Marla Barr for ZenSeekers, December 22, 2021
Western Canada's winter forests are a perfect place to recharge and restore yourself. If you need a little extra wellness or self-care this winter, try the healing practice of forest breathing. Now, exhale… inhale…
There is this line in a Justin Bieber song that goes "I get my peaches out in Georgia . . . . I get my life right from the source." I was out training for a half marathon this fall, when that song came on and I stopped and thought, that is exactly what forest breathing is. I get my life right from the source.
Back when we lived in Calgary, we would jump at any chance to grab our gear and head out into the mountains. This one crisp winter morning, after my partner and I had crazy hectic weeks at work, I looked at him and we both knew exactly where to go.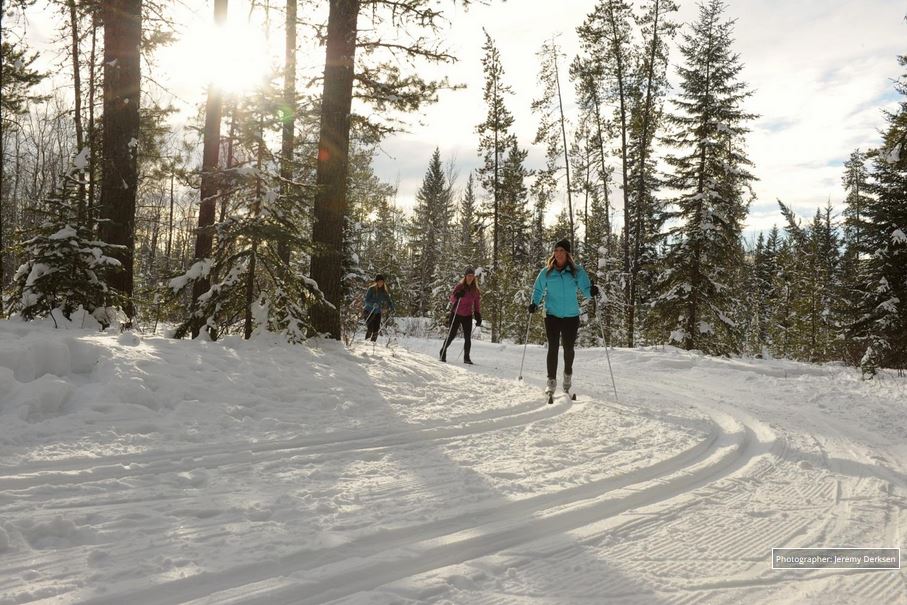 Just outside of Banff there is a waterfall trail to Johnson Canyon. In the summer and early fall, it is spectacular, but in the winter, it is a pure take-your-breath-away experience.
As we set out for the 1.2 km hike to the Lower Falls, we passed a couple huffing and puffing as they were actively snowshoeing in the direction we came. They were getting life right from the source.
There is this stretch about half the way to the falls, just as you start to get a healthy climbing sweat on, where the trees fully engulf you, enveloping you in their ice crystal dusted branches. The bright sapphire sky above.
The waterfall's song calling you just ahead. You are wrapped in living, breathing pines, spruce, and fir. Each inhale you take, you are getting oxygen right from the source. Welcome to forest breathing!
SnowSeekers is your best resource for everything about winter fun in destinations across British Columbia and Alberta.