A recent proposal of five fish farms leaves little hope for reconciliation for North Vancouver Island First Nations
By Desiree Mannila for Watershed Sentinel, December 16, 2021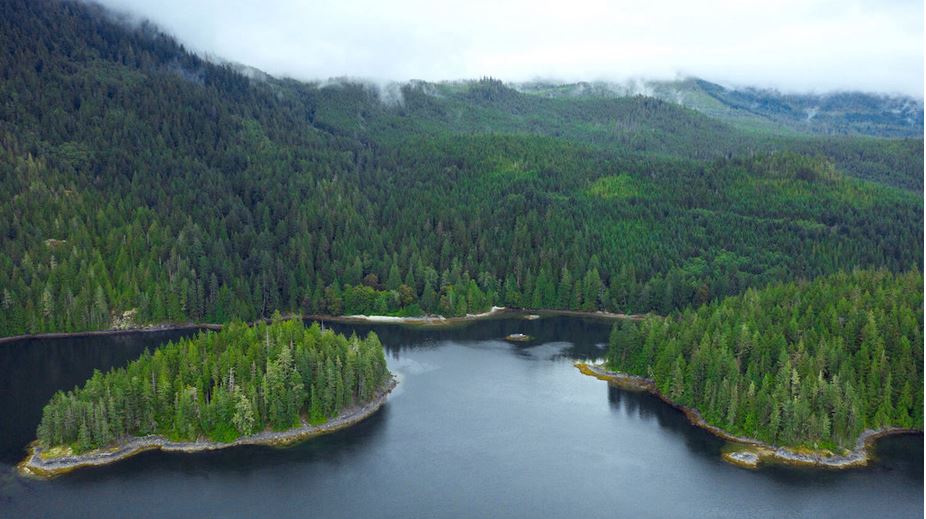 A proposal for five new fish farms off the north coast of Vancouver Island has sparked disappointment for ocean protectors who achieved the phase-out of seventeen fish farms in the Broughton Archipelago in 2019. The farms are being proposed by John Smith from Tlowitsis First Nation, in partnership with Grieg Seafood. Smith is attempting to rezone the Chatham Chanel to allow these farms.
The proposal is in direct opposition to the work that wild fish advocates have done to remove the farms from their territories. Decades of work has resulted in the federal government committing to creating a phase out plan by 2025, as well as a promise from the Government of British Columbia to establish rigorous new rules for renewals of salmon farm tenures in BC waters past 2022. The proposal is a shock to the 102 Indigenous communities that signed a petition in 2019 demanding farms be removed from their territories.
On November 30, 2021 an open house was held in Port McNeill for the Ga'Guump Fish Farm rezoning proposal. Hereditary chiefs from at least six Kwakwa̱ka̱'wakw nations gathered to voice their opposition. "We hope these deaf ears listen to the people of the land," urged David Knox, a hereditary chief from Kwakiutl First Nation, "consultation is everything." The chiefs reaffirm that the territory is not exclusive, and call on the agencies to cancel this proposal.
Chief Kwakwabalas urges fisheries to step back – "you are not a stakeholder here. We're talking about our territory, and we're talking about our title and rights."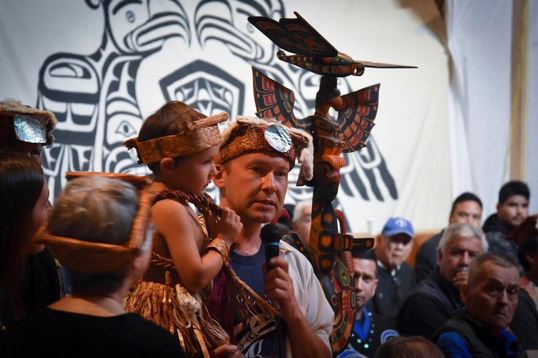 At the open house, Kwakwabalas, Chief Ernest Alfred, addressed the specific locations, "The Ma'a̱mtagila own this area! They own this area, but it isn't exclusive. You need to understand that this is disputed territory."
"The federal government needs to understand [that] as long as they continue to farm salmon in this terrible method, this terrible way, where the wild salmon come into direct conflict with the farm salmon – there's no such thing as reconciliation" says Kwakwabalas.
Continue reading this article here.
The award-winning Watershed Sentinel offers a mix of bioregional and global perspectives on environmental, health and sustainability topics.