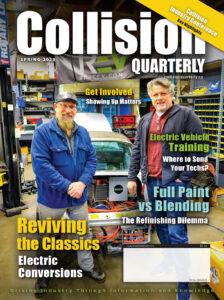 This position has been filled.
Automotive Retailers Publishing is currently seeking an intern to provide assistance in various aspects of publishing for Tow Canada, a bi-monthly print and digital magazine, and Collision Quarterly, a quarterly-published print and digital magazine.
The selected candidate will be responsible for creating engaging and informative content for both magazines. This includes conducting interviews, researching industry updates, and managing social media platforms. We are looking for an individual who possesses strong writing and communication skills, as well as a meticulous attention to detail.
This internship offers a valuable opportunity to gain experience in different facets of the publishing industry. To be eligible, applicants must be enrolled in or have recently graduated (within the past 3 years) from a program relevant to the position at an accredited post-secondary institution.
The internship is a 16-week position starting in mid-August 2023 (or slightly later, if required), involving a combination of in-office (Burnaby, B.C.) and remote work, totalling 20 hours per week. The hourly wage for this position is $18.00.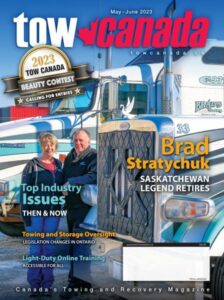 Key Responsibilities:
Produce well-written content for both publications in the print magazine and on the magazine's website. This includes feature articles, interviews, and industry updates.
Conduct in-person or online interviews with relevant industry professionals.
Regularly update the websites of Tow Canada and Collision Quarterly by posting news items.
Monitor current news and developments in the relevant industry.
Collaborate with the editorial team to generate content ideas and themes for upcoming magazine issues.
Proofread articles to ensure accuracy and adherence to the company's style guidelines.
Assist in managing and maintaining the company's social media platforms, ensuring consistent and engaging content.
How to Apply:
To apply for the publishing intern position, please submit your resume along with writing samples to publish@ara.bc.ca. Your resume should highlight relevant experience, education, and any writing or publishing-related skills you possess.
Additionally, please include writing samples that demonstrate your ability to create engaging and informative content. These samples can be from previous work, such as articles, blog posts, or academic papers.
Automotive Retailers Publishing is an equal-opportunity employer committed to diversity and welcomes all interested individuals to apply. We sincerely thank all those who apply; however, only those considered for an interview will be contacted.