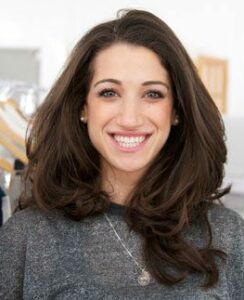 Strategies for Canadian Magazines — an initiative by Magazine Association of BC.
Join us on December 7,  2023 for our Canada-wide webinar: The Best Affiliate Content Tips for 2024 with award-winning digital marketing expert Bryce Gruber, hosted by Joyce Byrne.
11 a.m.– 12 p.m. PST / 12–1 p.m. MST / 2–3 p.m. EST
MagsBC, AMPA, Magazines Canada, AQEM members, and students: $12 for one seat or $17 for two seats
Non-Members: $22 for one seat or $27 for two seats
Are you ready to introduce a hot new revenue stream to your digital brand? Curious about how to get started? In this roundup with Bryce Gruber (Today's Parent, Toronto Life) you'll learn the secrets of successful affiliate content programs, gleaned from a career on some of the biggest brands in the biz. Bryce will share insights on how to start working with affiliate networks, what sort of results to expect, who should handle content, what to label, how to generate affiliate content ideas that fit your brand, and more.
Bryce Gruber is an early commerce content pioneer and digital growth expert and the writer of two bestselling Substacks, "Bryce Gruber's Sharing Opps" and "Extra Good". She is the Director, Commerce Content at SJC where she builds and scales loads of shopping and lifestyle content for titles including Today's Parent, Hello!, Chatelaine, FASHION and Toronto Life.
Joyce Byrne is Alberta Magazine Publishers Association's past president and an award-winning veteran of the Canadian magazine industry. She has led creative, marketing and sales teams and boards in Toronto, Edmonton and Calgary, and has worked on nearly every type of magazine.
More info and to register.
This webinar is brought to you by the Magazine Association of BC, Alberta Magazine Publishers Association, Magazines Canada and L'Association québécoise des éditeurs de magazines.