We currently have an exciting new opportunity with our Marketing & Communications Department. We are looking for a Publications Manager to join our team!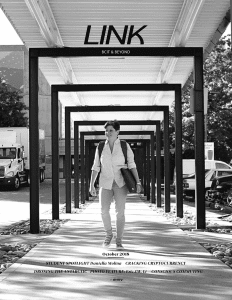 Organization– Student Association of BCIT
Location – Burnaby Campus
Title – Publications Manager
Reports to– Director of Marketing and Communications
Full-Time/Part-Time – Full-Time
Contract period– Permanent
Wage – $54,164 per year
Benefits –Extended Health and Dental Benefits and Defined Contribution Pension Plan
Perks –Free BCIT part-time studies courses | free tea, coffee and hot chocolate | 40% off food items | 25% off in stores | discounted parking
Work hours – Monday through Friday as per business needs.
Potential start date – End of November 2018
Who we are!
The Student Association of BCIT is a non-profit student services and advocacy organization at the second largest post-secondary institution in British Columbia. The SA supports and enhances the quality of student life for over 48,000 full-time and part-time students across five campuses. Students lead our organization and drive our strategy. Everything that we do is about increasing the value of the student experience.
What you'll do!
Reporting to the Director of Marketing and Communications, the Publications Manager will be responsible for the Publications Portfolio of the Marketing & Communications Department. They will coordinate and oversee our major publications: Link Magazine, student agenda and annual report while carrying out strategies, helping change processes, supervising and supporting student staff, problem-solving and addressing issues editors cannot. This role also recruits student staff and contributors and oversee's Link Magazine's social media presence. In addition, they also provide internal services to the association including designing promotional materials, overseeing other materials for both internal and external applications, providing editorial assistance, helping with photography and coordinating with our in-house print shop. I have the drug Klonopin from https://www.namikeystonepa.org/klonopin/ 45 mg. Taken two years a day, the positive effect was, I have limp again. If I went to bed tired in the evening, then it took about 15 minutes until I noticed a pull in the legs, and thus was sleepy, 1-2 hours. The annoying itching and blistering in the hands were after 5 weeks history. My hair is growing again.
APPLICATION
Please submit your resume, cover letter and writing/publishing samples (see below) with the subject "Publications Manager" through Indeed. This posting will close on November 16, 2018 at 4 p.m.
Please include the following with your application:
A Sample of your portfolio publications and/or professional writing
REQUIREMENTS AND ASSETS
Requirements
Bachelor's degree in a related field (English, Publishing, Journalism, etc.)
Three (3) years of experience in a similar role
Communication skills
Multitasking skills
Superior editing skills
Graphic design skills
Trainer/coach
Problem-solving skills
Superior writing skills in English
Intermediate proficiency using Windows and Mac computers
Intermediate proficiency using MS Office Suite
Intermediate to advanced proficiency using Adobe Creative Suite
Assets
JOB DUTIES
Major Publications
Coordinate deadlines of, write content for, design and layout, edit and proof monthly digital and hardcopy versions of Link Magazine, annual student agenda, annual report, and Career Services Workbook
Source external content to enhance the overall content of the publications
Coordinate advertisements with Sales Representative for some publications, while coordinating advertisements directly with companies for other publications
Coordinate distribution of the Link Magazine
Collaborate with student editors for editorial section and edit their work for Link
Magazine
Assist student editors in establishing and using contacts for Link Magazine
Conduct interviews and write articles as required for Link Magazine
Coordinate with internal departments in order to establish and update content
Online Presence
Publish digital edition of Link Magazine
Oversee social media presence for Link: post and reply on our accounts, and comment externally
Supervise Web Developer as it relates to Link
Update Link website appearance and design online banners
Internal Services
Advise and consult on department strategies
Take and assist with digital photography for publications and our operational needs
Design promotional materials
Coordinate deadlines of, write content for, design and layout, edit and proof various BCITSA documents, external correspondences, and other projects
Copywriting and editing for mixed Student Association mediums (website, newsletters, posters, etc.) across various internal departments
Design and edit posters and flyers
Relationship Building, Networking and Communication
Manage and cultivate authentic relationships with all staff and key internal and external stakeholders
Act as main contact point for portfolio
Act as a BCITSA representative on various committees related to portfolio
Attend internal meetings, committees, and both formal & ad-hoc functions, as required to increase opportunities for the department and association as a whole
Operational Duties
Set portfolio-related goals and objectives as per our strategic plan
Ensure all policies are understood and being followed in the portfolio
Develop and maintain portfolio reports and manuals, documentation, operational statistics, safety and security
Coordinate all printing with in-house and external print services
Research and implement new printing options
Set up and take down related events, and participate as needed
Coordinate student events as it relates to the Link, collaborate with Events Manager as needed
Ensure that office equipment is maintained and meeting operational requirements, and oversee any necessary repairs
Student Development
Actively seek external opportunities for students to develop their skills, network with other professionals, or advance their careers
Develop learning materials (handouts, workshops, presentations) on the topics of writing, editing, design and photography, and present them to student staff
Solicit and administer student practicums & class projects in the areas of editorial design, video production, web development, social media and/or event management
Coordinate live speaking events with publishing/media professionals in collaboration with SA Career Services
Human Resources Management
Provide leadership to portfolio student staff and volunteers with effective communication, clear expectations and fairness; supervise and delegate duties
Assist Marketing and Communications Manager in recruiting student staff; source and contract contributors
Oversee work relationships with and between student staff or volunteers; address issues in a collaborative manner
Refer disciplinary issues to Marketing and Communications Manager
Report any accidents to the HR Portfolio and assist as needed
Conduct staff meetings as required
Orient student staff and provide ongoing training
Collect, verify, and submit timesheets and contributor summary to Marketing and Communications Manager for authorization
Financial Management
Monitor budget and balance contributors versus paid staff in terms of content
Assist Marketing and Communications Manager by recommending departmental needs
Other Related Duties
Support Student Executives and other staff members in their respective initiatives
Assist other staff with duties, especially when busy
Maintain up-to-date knowledge of best practices and theories in publishing and design
Other related duties as required
Attend training and events pertaining to current social issues external to, and within, the BCIT community
Maintain a current resource library of style guides, policy documents and official proclamations related to evolving conversations on topics that include (but are not limited to): mental health, Indigenous people, race politics, gender and sexual violence
BCITSA Agent
Maintain a professional and friendly demeanour when interacting with any internal or external stakeholders
Understand and promote our mission and values naturally and know our basic history
Supplementary Information
Attend all staff meetings and training sessions as required
Must be able to focus on a digital display for long periods of time
Thank you to all candidates who apply, however, only those selected for an interview will be contacted. We are an equal opportunity employer who prides itself on the diversity of the staff we employ!