COVID-19 Support for BC Magazine Publishers, Staff, Freelancers, and Others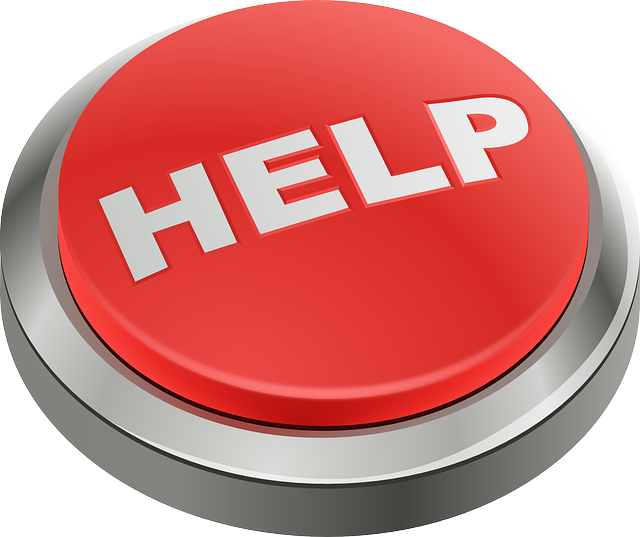 Last updated July 27, 11 a.m.
Contents

Introduction
We know that these are extraordinary times. You've probably received a torrent of emails, news articles, and resources from your network over the past few weeks, and you may not have had time to sort through it.
To make things easier, your MagsBC board has taken time to find all the helpful resources that we could and put them all in one place, and, as new information comes in, we'll add to this.
We hope this provides some assistance, as you get used to our constantly changing environment. Please see the section at the bottom of this article, which lists news items which are relevant to our sector. 
While this list is as comprehensive as possible, we have found that certain cities and businesses are offering more specific supports, so in addition to this list, we suggest you look at your network to see if other supports are available.
If you know of a valuable resource or news item for our industry that is not listed below, or we've made a mistake, please email our executive director, Sylvia Skene, at exec@magsbc.com and we will update this page as soon as we can. These documents are updated as often as possible.

General Information
Understanding the Canada Emergency Wage Subsidy by Rose Keith, Harper Grey LLP. And, because she loves us, Rose has also created a post with a benefits chart pdf to help you easily navigate through the various provincial and federal programs. (Added Apr. 13/20)
Announcement about the Canada Summer Jobs Program offering subsidies of up to 100% of the minimum wage for your location. Unfortunately, the application deadline remained February 28, except for essential services, which has yet to be worked out. This program is also heavily oversubscribed. (Amended Apr. 13/20)
Benefit Information – A Quick Guide for Individuals in Crisis – (Dr.) Jennifer Robson, Associate Professor of Political Management, Carleton University, outlines whether you're eligible for each support program or not.
Summary of Financial Supports by Bowinn Ma, MLA, North Vancouver-Lonsdale
COVID-19 Resources, by Vantage Point
BC – COVID-19 Stats; Notices and Closures (CBC) (Added Apr. 21/20)
Canadian Federation of Independent Business (CFIB) has made a help center available.
The Canadian Chamber of Commerce has created the Canadian Business Resilience Network
Map of Affected Canadian Media  J Source, the Canadian Journalism Project, maps the media impacted by COVID-19. (Added 12 May 2020)
Paper and COVID-19 Safety Brochure describing the safety of paper with respect to the transmission of COVID-19 based on reputable sources, including a study by the New England Journal of Medicine (Added 24 May 2020)

Cultural Sector Resources

News for BC Magazines

Funding Resources for Magazines, Non-Profits, and Arts & Culture Organizations
Special Measures for Journalism Fund
The Special Measures for Journalism component of the Canada Periodical Fund is designed to provide short-term emergency financial relief to Canadian magazines and community newspapers during the COVID-19 crisis in 2020. The component provides funds for the 2020-2021 fiscal year to publishers that have a free circulation model or low levels of paid circulation, or that publish in digital format.
Please note that daily newspapers and current recipients of Aid to Publishers — Canada Periodical Fund funding are not eligible under this new component.
Using a formula based on editorial content expenses over a 12-month period, the Special Measures for Journalism component provides funding to eligible Canadian publications. Publishers are able to use the funding to support the creation of content, production, distribution, online activities or business development.
For more information, please visit the Fund website and review the application guidelines. MagsBC is also offering workshops July 14-16 to assist magazines who feel they need more guidance before applying. Note that the application deadline has been extended to August 7, 2020.
For businesses that are unable to access other existing measures, the WD Regional Relief and Recovery Fund, which is a repayable loan for Small- To Medium-sized Enterprises (SMEs), may help.
This initiative includes two components:
$675 million to support regional economies, businesses, organizations and communities in regions all across Canada;
$287 million to support the national network of Community Futures Development Corporations, which will specifically target small businesses and rural communities across the country.
Of this, $304M is earmarked for Western Canada businesses.
The administration is done in part through the Community Futures Network, which operates 267 non-profit offices across Canada that provide small business services to people living in rural communities. See BC locations map for Community Futures.
Support via WD is divided into two groups:
Applicants who require $40,000 or less in support
Applicants who require more than $40,000 in support
For applicants seeking $40,000 and under in support, the objective of this program is to assist Western Canadian SMEs that do not qualify for the Canadian Emergency Business Account (CEBA) program or the RRRF – Community Futures Stream. There are no deadlines; funding will be distributed as demanded until spent. Sole proprietors and non-profits are not eligible.
[Note that the fund talks about "full-time equivalent" which should mean that you add up all the hours of your employees and contractors and divide them by full-time hours to create an FTE figure, e.g. 160 hours a week by all workers divided by 40 hours per week means 4 FTE. However, I recommend checking just in case they have a different definition.
Note also that for those business receiving grants of $40,000 or less, 25% of the funding is forgivable if you pay 75% by December 31, 2022 – Sylvia Skene, Executive Director, Magazine Association of BC]
See the Regional Relief and Recovery Fund website for more details.
Who is eligible? Businesses that are paying less than $50,000 per month in rent, and who have experienced at least a 70% drop in revenue. These also apply to non-profits and charities.
What is offered? Forgivable loans that cover 50% of three monthly rent payments in the months of April, May, and June.
When is it available? It will be operational in mid-May


Who is eligible? Any magazine that is considered a 'Canada Council core funded organization. You will receive funding even if your publication has not been notified of their grant results.
Possible problems/restrictions? You will not receive advance funding of your project grants from the Canada Council. 
What is offered? Magazines will receive 35% of total grant amounts, based on last year's grants.
When is it available? It will be issued on May 4, 2020.
How do I access support? It will be automatically issued to all publications that are core funded. There is no application process.


Who is eligible? Those who applied and were approved for CPF Aid To Publishers funding last year.
Possible problems/restrictions? There are many magazines which were not on the list or did not receive funding last year. MagsBC, Magazines Canada, AQEM and AMPA are working to ensure more magazines are eligible for this assistance.
What is offered? The amount will be the same amount you received in 2019.

When is it available? The one allotment should arrive by early May. (Updated April 14/20.)
How do I access support? It will be automatically deposited. 
Note: those magazines who are new applicants will have to go through the eligibility process, so will receive funding later in the year, if accepted.


Who is eligible? Clients who are currently receiving operating assistance, including Arts Periodicals. 
What is offered? 50% of your last operating grant, as an advance on next year's grant.
When is it available? Early April.
How do I access support? It will be automatically sent in the same method you usually receive payments.


Who is eligible? Clients who are currently receiving operating or project assistance through the BC Arts Council, including Arts Periodicals. 
What is offered? A one-time grant. This grant will be based on the size of your organization, but will not exceed $15,000. 
When is it available? Operating grant recipients will receive this grant in early April. No date has been set for project grant recipients.
How do I access support? For operating grant recipients, it will be automatically sent in the same method you usually receive payments. For project grant recipients, that information is pending. 


Who is eligible?
Low-income artists in all disciplines, and non-profit organizations that are within the arts.
What is offered?
Free or cheap legal advice, as it's needed. They specifically put a call out for COVID-19 related issues, but generally, they will assist with many legal issues.

When is it available?
Immediately, by appointment.
Pacific Legal Outreach is also offering a webinar series for charities and non-profits, some for artists and arts organizations. (Added April 14/20.)


Will assign expert volunteers and provide guidance to non-profit organizations and charities on various support programs available, as well as advise on governance, fundraising and financial management, based on application. (Added April 22/20.)


Who is eligible? Any employee and employer combination who together reach an agreement. 
What is offered? A program that reduces layoffs, allows employers to retain skilled workers. Those employees receive fewer hours and partial EI benefits. 
When is it available? Employers are asked to send applications by email 10 calendar days before the requested start date.


Who is eligible? Any qualified donee based in BC, or delivering relevant programming and services within BC.
What is offered? They are accepting requests for funding amounts between $10,000 and $50,000.
When is it available? Applications are open now, and a closing date hasn't been announced.

Funding for Your Contributors
Who is eligible? Canadian writers of fiction, creative non-fiction, poetry, or literature for young readers. Writers must have published one book or three pieces in fee-paying magazines or anthologies since 2015. Writers must also show a loss of income totaling at least $1,500 between March and May 2020. 
Possible problems/restrictions? The application deadline for the first round is April 9.  
What is offered? $1,500 for each successful applicant.
When it's available? Funds will be dispensed by mid-April. 


Who is eligible? Any photographer impacted financially by the COVID-19 crisis.  
Possible problems/restrictions? There is limited funding available.
What is offered? Up to $500 for each successful applicant. 
When it's available? Funds will be dispensed by PayPal immediately. 


The City of Vancouver is supporting the creation of murals on temporarily closed businesses. Many businesses have needed to board up storefronts as a result of COVID-19, and the city is providing up to $400 in materials to successful applicants. Businesses must pay artists fees to apply.


This is a 10-page document that is consistently being updated, which outlines various additional support opportunities for artists in marginalized communities. We are reviewing this list periodically and adding relevant items to our own list. 

Additional Resources
There may be some overlap within these resources and those above. 
Connecting With Your Audiences
Software, Tools and Technology
Management, Education and Tips
---
– Compiled by Shaleeta Harrison, LINK Magazine & Member-at-Large, MagsBC board, with assistance from Jessica Key, subTerrain & President, MagsBC board; Sylvia Skene, Executive Director, MagsBC; Leah Vecchione, Langara College library technician practicum student; and content from the Women-EDs listserv, magazine publishers and others.