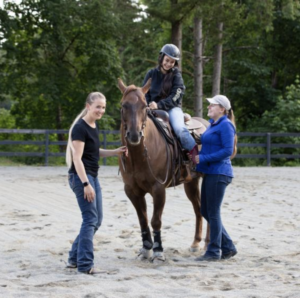 Job Summary
In office, Sidney, BC.
32 to 35 hours/week depending on workload.
Wage will be commensurate with experience.
Trade show attendance may be required once or twice each year.
Anticipated start date: September 9, 2021.
About the Company
Horse Community Journals Inc. publishes award-winning, high-calibre features, news and investigative journalism for Canadian horse enthusiasts. We proudly serve all sectors of Canada's horse community, and the wide range of businesses that serve and support the horse industry.
We are a busy publishing office, serving Canada's equestrian audience through the following media venues: Canadian Horse Journal, Canada's leading general-interest horse magazine; Canada's Equine Guide, Canada's annual guide for horse people; HORSEJournals.com, the most comprehensive horse industry website in Canada; The Hoofbeat, a popular weekly e-newsletter; and a thriving social media community on Facebook, Twitter, Instagram, and Pinterest.
About the Job
We are seeking an individual to join our Sales and Client Support team. Sales reps are responsible for selling our multi-media marketing products, educating prospects on those products, providing existing customers with exceptional support, and other duties as assigned.
Responsibilities
Maintain portion of client/prospect files. Our sales reps average 25-40 contacts/day
Develop integrated marketing strategies and foster strong client relationships
Identify and acquire new sales opportunities through prospecting and cold-calls, and qualifying new sales leads
Track all sales activities in company CRM system
Support clients and the sales team in the efficient execution of marketing campaigns, including developing call lists, pursuing overdue contracts and ad copy, preparing proposals, and posting ad components to website, social media, enewsletters, etc.
Maintain the highest level of customer service to ensure client retention and satisfaction
Coordinate with other team members and departments to optimize the sales effort
Qualifications and Attributes
Outstanding written and verbal communication skills
Highly self-motivated, energetic, reliable, and a team player
Track record of successfully managing customer relationships
Computer savvy and proficient in Microsoft Office
Working knowledge of CRM systems
Demonstrates a general understanding of media advertising, both print and digital
Being involved in the horse industry and a general understanding of horses is an asset.
An aptitude and passion for writing is an asset.
To Apply
Your application MUST include a covering letter, a complete resume, your salary range expectations, and available start date.
Submit applications to editor@horsejournals.com.
No tags for this post.