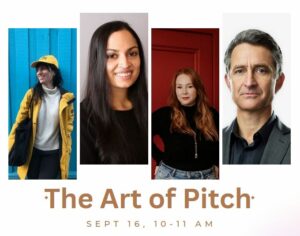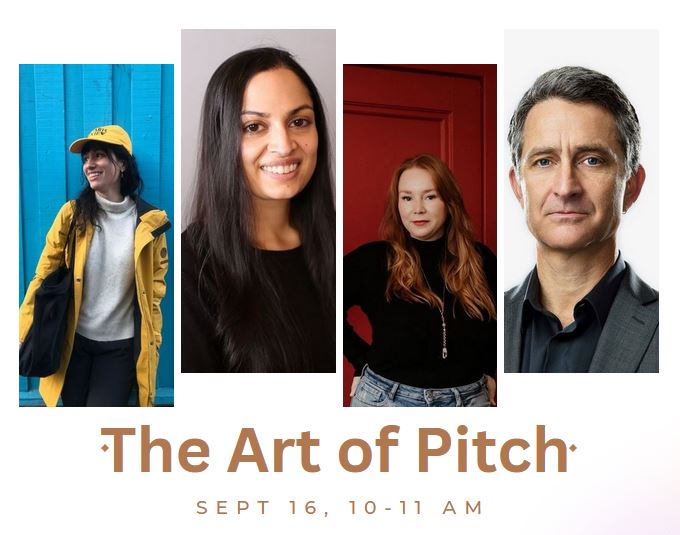 The Magazine Association of BC is sponsoring a panel on The Art of Pitch at this year's Word Vancouver, WV/23 on Saturday, September 16 from 10 to 11 a.m. PDT.
You can attend this hybrid event at UBC Robson Square, Room C420, or watch it live streamed from Word Vancouver's Youtube channel.
Are you a new or established local writer or journalist looking to refine the art of your pitch? Join us for a panel discussion by local magazine editors on pitching and submitting to magazines — including general interest, news, literary magazines, and niche publications. Panelists will discuss how to approach magazines, how to structure your pitch, what makes a pitch or submission stand out, and more.
Moderator: Jessica Key, MagsBC and subTerrain Magazine
Panelists: Shashi Bhat, Event Magazine | Kristi Alexandra, Loose Lips Magazine | Vince Beiser, The World in a Grain: The Story of Sand and How It Transformed Civilization.
About The Moderator
Jessica Key is a queer arts administrator living in East Vancouver. She's the managing editor of subTerrain Magazine, as well as a publishing associate with Anvil Press and the marketing coordinator of Iceland Writers Retreat.
About The Panelists
Shashi Bhat is the author of three books of fiction, including The Most Precious Substance on Earth, shortlisted for the 2022 Governor General's Award, and a forthcoming story collection, Death by a Thousand Cuts. She is the editor-in-chief of EVENT Magazine.
Kristi Alexandra is the co-editor in chief at Loose Lips Magazine, and a freelance journalist, editor and proud workin' mom.
Vince Beiser is an award-winning journalist and author of The World in a Grain: The Story of Sand and How It Transformed Civilization.
Learn more about the moderator and the panelists here.
MagsBC will also have a table set up at the festival at the outdoor rink under Robson Street; we look forward to meeting the public and chatting about our projects, members and services.
Word Vancouver is running from September 8 to 23 this year.
More info on the 2023 Word Vancouver Reading & Writing Festival and other online and in-person events.