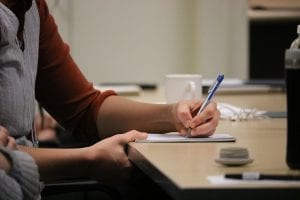 If you don't see your event here, please email Sylvia Skene, Executive Director, MagsBC with all details.
MagsBC reserves the right to post only those events of interest to its members.
MagsBC
Nov. 7, 2019
1:45-4:35 p.m. Financial Mini-Consultations for Magazine Publishers
6-8:30 p.m. Tax Basics for Freelancers
Both with Jessica Somers, Cordova Street Consulting.
VSO School of Music, 843 Seymour St., Vancouver.
Register by October 24 to save!
---
Members
Sept. 27-28, 2019
LiterAsian: A Festival of Asian Canadian Writing
— Genesis: Writing Art Into Life —
Ricepaper magazine
Vancouver, BC
Mar. 11-15, 2020
Summer 2021
Growing Room Festival
ROOM magazine
Vancouver, BC
Others
See also:
Industry Inclusion and Equity Writing Programs, Conferences and Festivals
Writers Guild of America West
Sept. 24-29, 2019
WORD Vancouver
Vancouver, BC
Including: "Writing Workshop Submissions 101" by Natasha Sanders-Kay. SFU Harbour Centre, Sept. 28, 10 a.m.-12 p.m.
Sept. 27-29, 2019
The Festival of Literary Diversity
Brampton, ON
Oct. 1, 2019 (Boston)
Oct. 29, 2019 (L.A.)
Camp Niche: Modern Media Sales Training
Oct. 2-6
Victoria Festival of Authors
Downtown Victoria, BC
Oct. 17-20
Whistler Writers Festival
Oct. 18-19, 2019
Launch! Student Conference
Graphic Designers of Canada, BC Branch
Includes studio tours, network social, design education fair, project/portfolio reviews and two workshops.
Also looking for reviewers Saturday morning, Oct. 19. Submit name here.
Oct. 18-20, 2019
Vancouver Art/Book Fair
Emily Carr University of Art + Design
Vancouver, BC
Oct. 21-27, 2019
Vancouver Writers Festival
Oct. 25-27, 2019
Surrey International Writers' Conference
Oct. 29-31, 2019
The Folio:Show
New York City
Advance rates to Aug. 31.
October 30, 2019
BIPOC Writers Connect: Mentorship, Networking, Training Conference
Toronto
Nov. 12-13, 2019
Niche Consumer: CEO Summit
Charleston, SC
Nov. 12-14, 2019
FIPP World Media Congress 2019
Las Vegas, NV
With the support of Creative BC, MagsBC will be sending 5 delegates from the BC magazine industry, joining delegates from AMPA and Magazines Canada.
Nov. 14, 2019
Where Associations Are Putting Their Publishing Investment Dollars in 2020
AM&P (Association Media & Publishing)
Webinar, 1-2 p.m. ET. Members free; non-members US$199.
Jan. 24-28, 2020
American Library Association (ALA) Midwinter Meeting & Exhibits
Philadelphia, PA
Jan. 29-Feb. 1, 2020
Ontario Library Association Super Conference
Toronto, ON
Mar. 4-7, 2020
AWP Conference & Bookfair
San Antonio, TX
Mar. 23-24, 2020
FIPP/VDZ DIS (Digital Innovators' Summit)
Berlin, Germany. EUR$995 until Oct. 2/19.
Mar. 23-25, 2020
Super Niche Media Event
San Antonio, TX
April 22-23, 2020
MagNet: Canada's Magazine Conference
Toronto, ON
April 15-17, 2020
BC Library Association Conference
Richmond, BC
May 22-24, 2020
Wiscon feminist science fiction & fantasy convention
Madison, WI
June 19-21, 2020
Editors Canada Conference
Montreal, QC
June 25-30, 2020
ALA Annual Conference (website not up yet)
Chicago, IL
Jan. 22-26, 2021
ALA Midwinter Meeting & Exhibits
Indianapolis, IN
June 24-29, 2021
ALA Annual Conference
Chicago, IL (again!)