Unfortunately, because of low numbers, we have also had to cancel this event.
Get on top of your taxes! Jessica Somers of Cordova Street Accounting will share tax do's and don'ts and answer your questions.
About this Event
The Magazine Association of BC presents Tax Basics for Freelancers.
Meant for writers, editors, illustrators, designers, photographers and other creatives, this workshop will cover such topics as:
What do I need to know to keep track of finances and file my taxes?
What expenses are deductible?
Do I need to register for GST & PST?
How do I keep track of it all?
There will also be time at the end for additional questions.
Register by October 24 and save!
If you publish or work for a magazine, you may also be interested in booking a 1/2 hour financial mini-consultation with Jessica on Thursday, November 7 (same-day) in the afternoon. Register here.
Date/Location: November 7 at the VSO School of Music, 843 Seymour St., Vancouver, BC.
Schedule:
5:15-6 p.m. Networking reception with snacks and beverages.
6-8:30 p.m. Workshop with Jessica Somers.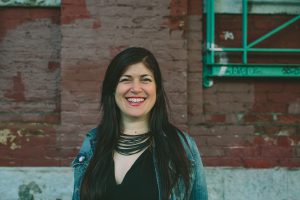 Jessica Somers is a chartered professional accountant (CPA, CGA) with over ten years of experience advising freelancers, entrepreneurs and small businesses in Vancouver on tax, accounting, and business processes.
She is the founder of Cordova Street Consulting, an accounting firm with a focus on knowledge sharing, outreach, and taking the stress and mystery out of tax!
Jessica is also a facilitator and session leader at CPA Western School of Business where she teaches the next generation of Vancouver accountants and tax advisors.