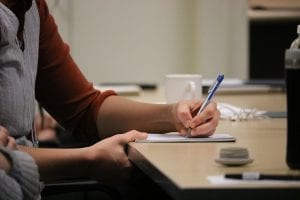 If you don't see your event here, please email Sylvia Skene, Executive Director, MagsBC with all details.
MagsBC reserves the right to post only those events of interest to its members.
---
MagsBC
July 14-16, 2020 10-11 a.m.
CPF – Special Measures for Journalism fund – Workshops

In order to assist BC publications who may be eligible to apply. With Allyson McGrane of Left Right Minds, an experienced grant writer:
Tuesday: Application guidelines: are you eligible?
Wednesday: Further discussion on guidelines, Q&A
Thursday: The application itself, Q&A
Registration is only $20 for all 3 workshops. Register here.
Magazines West Conference
September 2020
More details soon
Members
Others
See also: Industry Inclusion and Equity Writing Programs, Conferences and Festivals
Writers Guild of America West
Sept. 14-16, 2020
FIPP World Media Congress
Estoril, Portugal
Announcement
Sept. 14-16, 2020 in concert with FIPP World Media Congress
FIPP/VDZ DIS (Digital Innovators' Summit)
Berlin, Germany.
Oct. 2020
The Folio: Show
New York City
Oct. 6-7, 2020
Niche CEO Summit
Chicago, IL
Oct. 19-25, 2020
The Vancouver Writers Fest
Vancouver, BC
Oct. 23-25, 2020
Surrey International Writers' Conference
Surrey, BC
Postponed to Nov. 19-20, 2020
Sound On: Design Thinkers 2020
Graphic Designers of Canada
Vancouver Playhouse, Vancouver, BC
Nov. 26-27, 2020
MagNet: Canada's Magazine Conference
Includes the Arts and Literary Magazines Summit, April 23.
Toronto, ON
Jan. 22-26, 2021
ALA Midwinter Meeting & Exhibits
Indianapolis, IN
June 24-29, 2021
ALA Annual Conference
Chicago, IL