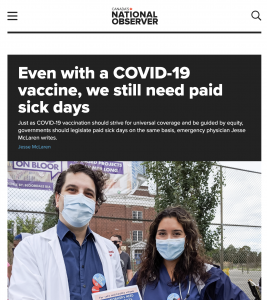 (See link at bottom of page to apply.)
Overview
You believe in strong independent quality journalism which can inform and engage Canadian on social, climate and trigger debate and conversations around solutions to the most pressing issues facing our world today. If you have a passion for the environment, for gender and racial equity, for protecting public health, for truth and integrity, and are called to work for the common good, join our team. This is a unique opportunity to have a meaningful job with a measurable impact. Our team is focused on journalism that grapples with the greatest challenges of our time, bringing light to corruption and dysfunction, as well as to everyday heroism and solutions. As Chief Revenue Officer, you will play a critical role in protecting democracy by strengthening media and adding your vision and creativity as we innovate a new financial model for quality journalism.
Help shape the future of Canadian media and the climate as Chief Revenue Officer at Canada's National Observer, a publication of Observer Media Group.
Observer Media Group
OMG was founded in March 2015 as one of the first online-only national media in Canada. Our mission is to inform and engage Canadians on the most pressing issues facing our world today. We believe accurate, fair and independent investigative reporting and analysis are pillars of a progressive and democratic country, one that is moving toward an ever-improving future.
Canada's National Observer, OMG's flagship publication, is a member of the Trust Project along with 120 members such as The Economist, The Washington Post, Germany's Deutsche Presse-Agentur (DPA), The Globe and Mail, the Independent Journal Review (IJR), Mic, La Stampa, Bay Area News Group, CBC News, Heavy.com, Sky News, Toronto Star, etc. The consortium of top global news media is dedicated to restoring public trust in the press and promoting transparency, accuracy and fairness in media. Consortium members, including Canada's National Observer, have committed to diversity fairness and accuracy in reporting by adopting best practices and "trust indicators" that include accountability measures.
Since 2018, Canada's National Observer has been part of the Climate Desk, a multimedia collaboration dedicated to exploring the human, environmental, economic and political impact of a changing climate. Other media partners include The Atlantic, Atlas Obscura, Bulletin of the Atomic Scientists, CityLab, Grist, The Guardian, High Country News, HuffPost, Medium, Mother Jones, Newsweek, Reveal, Slate, The Weather Channel, Undark, Wired and Yale Environment 360.
Now we seek a key executive to assist Canada's National Observer team in revenue growth. You will play a leadership role in all aspects of the company's financial operations, driving subscription growth, online fundraising, developing new partnerships and sponsorships. Refining, and working with the team, you will be responsible for carrying out a strategic plan to build resources for enterprise reporting that inspires, educates, and empowers citizens to make informed decisions about the future.
Experience
A minimum of 7 years with media organizations or mission-driven not-for-profit organizations
Revenue growth experience
A proven record of driving revenue growth and meeting ambitious revenue goals
Capacity to contribute on revenue strategy
Business development
Budget management
As part of a small and agile team, you will both work at the strategy level with the team and be active on closing partnerships and other sales related activities
Digital channel experience:
Experience managing a digital acquisition funnel
Digital marketing
Designing, testing and running online campaigns
Data Analysis is a plus
Interpersonal skills
Relationship-building
Excellent written and oral communications
Building partnerships
Mission and driven, autonomous and capable of working collaboratively
Management and collaboration skills
Tools:
Knowledge of how to use Google Analytics, Excel, Mailchimp and social media platforms.
If you've worked with Piano or another paywall system, this would be nice. Youtube and Kiss Metrics experience another plus
Duties
Increase revenue by 50% in your first year
Provide monthly forecasting of subscription sales and manage sales pipeline
Monitor analytics, analyze the data and provide reports to team
Oversee monthly budgets
Set sales targets with CEO and achieve your targets with the help of the growth team (technology, design, communications)
Develop existing relationships and build new opportunities
Manage individual subscription acquisition and retention campaigns
Increase group subscription sales to major organizations throughout Canada
Develop subscriber incentive programs and create strategies for marketing them
Support all fundraising activities
Monitor and manage CTAs on site to optimize and better communicate with readers
Work with development and technology team
Report to CEO and work closely with CEO on executing strategic plan
Write communications with readers and organizations
Create proposals to support sales
Inspire, motivate and lead
About You
You care deeply about climate change, social equity, human rights and protecting democracy from erosion through disinformation.
You are reliable and detail-oriented; you know how to juggle tasks and priorities as part of a fast-paced organization; you communicate clearly and respectfully with colleagues; you inspire others with your own commitment.
You are flexible, personable, kind, and even-keeled with a good sense of humour and a positive outlook.
You take pride in helping others build confidence and achieve their potential, while meeting company goals.
You read widely and are knowledgeable about the news media industry.
You are politically astute and understand the key issues facing Canada today, including climate change, the environment, equity and gender, human rights, national and provincial parties and policies, the energy industry, and public health.
Candidates must live in Canada, preferably Toronto or Vancouver.
How to apply:
We begin reviewing applications on January 1 and expect the successful candidate to start work no later than March 1.
Posting closes when filled.
This is a permanent, full-time employee position. Salary: $120,000-$140,000 range depending upon your experience and track record, bonuses for meeting key revenue goals.
To apply, please submit a résumé and cover letter through our online application portal. Tell us about two successful campaigns you've managed and one tactic you would bring to Observer Media Group to earn revenue.
Please be advised that we can only contact candidates we wish to interview, but we thank everyone for their interest in working with the team at Observer Media Group. Applications that don't include a cover letter will not be considered.
No tags for this post.