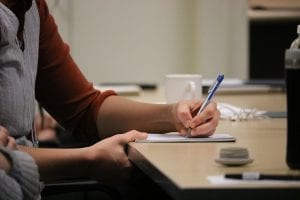 Last updated October 6, 2022. If you don't see your event here, please email Sylvia Skene, Executive Director, MagsBC with all details.
MagsBC reserves the right to post only those events of interest to its members and others in the magazine industry.
Events are in-person unless otherwise indicated.
See also: Inclusion and Equity: Industry Writing Programs and Festivals by the Writers Guild of America West.
Professional Development
Oct. 26, 11 a.m.-12:30 p.m. PDT Conscious Language and the Power of Words webinar. AMPA.
Conferences, Festivals & Other Events
2022
To Oct. 8 Paper Covers Rock Readers & Writers Festival. Salt Spring Island, BC.
To Oct. 16 Culture Days. Hybrid event with in-person events throughout Vancouver, BC. 
To Oct. 31 Art Book Month. Vancouver/international. Art Book Fair info to come.
Oct. 13-16 Whistler Writers Festival. Whistler, BC.
Oct. 17-23 Vancouver Writers Fest (plus events throughout the year). Vancouver, BC. Hybrid event.
Oct. 18-26 Vancouver Art Book Fair. In-person with live streaming on website.
Oct 20 BIPOC Writers Connect Conference. The Writers' Union of Canada. Virtual. Applications closed.
Oct. 21-23 (master classes Oct. 19-20) Surrey International Writers' Conference. Surrey, BC. Hybrid event.
2023
Jan. 27-30 LibLearnX: The Library Learning Experience. American Library Association. New Orleans, LA.
Feb. 1-4 OLA Super Conference. Ontario Library Association. Hybrid event with in-person sessions in Toronto, ON. Theme: Walking in Two Worlds. Exhibitor kit.
Feb. 23-24 Amplify BIMS. Associations, Media & Publishing Network's (AM&P Network) business (B2B) information and media summit. Orlando, FL. AM&P Network also has frequent formal and informal training opportunities for its members.
March 8-11 AWP Conference & Bookfair. Association of Writers & Writing Programs. Seattle, WA. 
April 12-14 BC Library Conference. Richmond, BC.
April 26-28 Niche Media Conference. Sheraton New Orleans, French Quarter, New Orleans, LA. Register now to save $300 US.
April 30-May 6 The Festival of Literary Diversity. Brampton, ON. Hybrid event.
May: Magazines West Conference, Vancouver, BC. Date(s) tbd.
May 26-29 Wiscon feminist science fiction & fantasy convention. Madison, WI. Hybrid event.
May 27-June 2 Reckonings and Re-Imaginings: Congress 2023 of the Humanities and Social Sciences. York University's Keele and Glendon Campuses, Toronto, ON.
June: AMPA Conference, Calgary. Date(s) tbd.
June 6-8 FIPP World Media Congress 2023. Cascais, Portugal. Registration opens Monday, Oct. 10.
June 22-27 American Library Association Conference. Chicago, IL.
I Heart Magazines
I Heart Magazines is a podcast by the Magazines Association of BC featuring conversations with magazine makers, artists, journalists and content creators on topics relevant to magazine publishing. We also cover important news and updates in each episode. Available on all major podcast apps and on our website.
Audiomag
AudioMag is a podcast by Magazines Canada featuring industry experts on various topics and published on their website. Also available on iTunes.
Featured image credit: John-Mark Smith on Unsplash