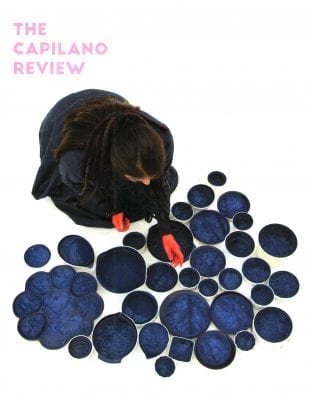 The Capilano Review (TCR) seeks an intern to assist with our website overhaul.
For over four decades, TCR has maintained its reputation for publishing thoughtful, playful, critical, cross-cultural literary and visual art from both established and emerging writers and artists across Canada.
While working for TCR's publisher, the Capilano Review Contemporary Arts Society (CRCAS), our intern will become an integral part of the TCR team as we undertake a thorough and long-overdue TCR website restructuring.
After consultation with Mags Canada marketing strategists, we are rebuilding our website to encourage more frequent, regular visits, rather than single, issue-related ones. We plan to offer snippets of content to entice readers either to subscribe or to purchase single issues, rather than giving significant content away for free, as we have done in the past.
The current demands on Managing Editor, Matea Kulic and Editor, Catriona Strang, do not allow them time to seek out and produce website content. Therefore, we urgently need someone with a literary background, as well as transcription and proofreading skills, to focus on our website's featured content.
Some of this content will be drawn from TCR's extensive archival material, including previously published writing and artwork, as well as audio interviews, which will require transferring to digital format and transcription.
Primary Responsibilities
Managing the featured content portion of the website, as follows:
Excerpting notable interviews, poems, interviews, artwork and reviews to showcase highlights of the print issue ("Featured Content", "Sneak Peaks", and "Visual Treats");
Transcribing any interviews as they arise;
Transcribing archival material (audio and print) when original files cannot be located;
Sorting and selecting archival materials from past digital and print issues to be featured on the website, including artwork and selections from our audio archive, which will require transferring to digital format.
Secondary Responsibilities
Assisting with web updates;
Assisting with soliciting web content (e.g. special blog posts to accompany a print issue);
Seeking permissions for the re-publication of archival content;
Assisting with recording new TCR events (readings, talks, panel discussions) and posting them on the website;
Assisting with the production of monthly newsletters;
Assisting with proofreading of issues.
The intern may also be asked to assist with general operational tasks as they arise, such as vetting unsolicited submissions and assisting with mail-outs, launch events, readings, workshops, and satellite events.
Qualifications
The Intern must have basic training in a professional writing, publishing, journalism, or communications program, or a comparable accredited post-secondary institution;
The Intern must demonstrate previous transcription experience and be proficient in Word and basic web skills;
The Intern must possess excellent grammar and English-language communication skills;
The Intern must have proofreading experience;
The Intern must have knowledge of contemporary experimental literature and art;
The Intern must be a post-secondary student or a recent graduate (within the last 3 years).
Benefits
The editors at TCR will do the best they can to make the Intern's experience enjoyable and rewarding. The mentorship of our editing team aims:
To introduce the Intern to all aspects of TCR's operations, and to provide any basic training required for getting started;
To provide regular consultations to discuss the internship as it unfolds, including offering feedback on work well done and areas for improvement;
To respect the Intern's skills and individual wishes;
To keep the Intern informed of possible changes to the structure or expectations of the internship;
To provide reference letters for the Intern's future career endeavours.
Accountability
The Intern will report to Editor Catriona Strang, and Managing Editor Matea Kulic.
The internship starts October 2, 2017 and ends February 5, 2018.
Pay: $17.58/hour.
Hours: 20 hours/week.
The Intern is expected to work at least 15 of these hours per week at TCR's office (281 Industrial Avenue, Vancouver); remaining hours may be completed remotely.
To Apply
Please send a resumé and cover letter outlining your qualifications to contact@thecapilanoreview.ca