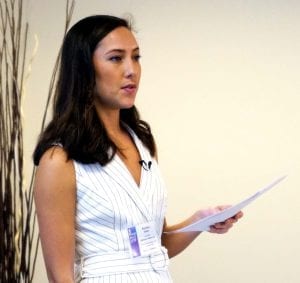 Although the 2019 MagsWest conference had lower attendance than last year, with about eighty delegates registered over the three days, attendees rated most of the 17 sessions and 21 speakers very highly.
Of special note were Sarah Hoyles' Podcasting intensive ("Really engaging. So many takeaways!!" "Really awesome that you got to try out what she was talking about"), Ian MacKenzie's The Art of Crowdfunding workshop ("Best session of the conference"), Patrick Sauriol's Discoverability presentation ("Patrick gave very concrete examples and tips. Best session I attended today" "Fantastic!"), Sarah Veness' First Impressions intensive lab on optimizing online images ("This was so great!" "Brilliant – magic") and Phoebe Wang's Building Relationships with Emerging BIPOC Writers ("Thoughtful and thought-provoking" "Great workshopping activities"). Many other sessions were also highly rated, including Emilee Gilpin's The Power of Representation keynote and the Supporting Asian Canadian Writers panel with Yilin Wang, Shazia Hafiz Ramji, and Anna Ling Kaye, moderated by Phoebe Wang.
Some of this great feedback is due to the fact that MagsWest 2019, even more than in previous years, included interactive and hands-on workshops of up to 4 hours, some of them in a PC lab, so people could apply the principles and tips they'd just learned.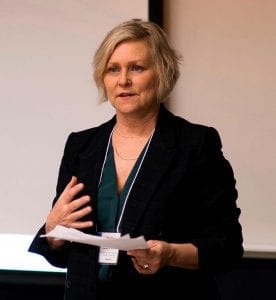 Ironically, a side effect of the lower numbers was that people could not only ask questions but discuss issues and topics in greater depth and breadth at many of the sessions. Although Thursday's keynote had a modest turnout, journalism students and members of the public had a chance to talk to Linda Solomon Wood and her colleagues at the social before and after the "How Vulnerable Is Canada To Fake News?" keynote. And the funder Q&A with Creative BC was considered the best one people had attended in a while, with discussions, information and suggestions freely flowing between analysts Erika Kumar and Christine Chiu and the delegates.
Although the Magazine Association of BC had hoped for a better turnout, we were pleased that the delegates who did come felt they got great value for the time they spent at MagsWest.