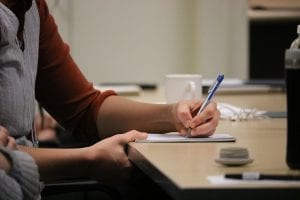 If you don't see your event here, please email Sylvia Skene, Executive Director, MagsBC with all details.
MagsBC reserves the right to post only those events of interest to its members.
MagsBC/CPF
July 29, 2019
CPF Aid to Publishers Information Session
Teleconference/webinar on proposed changes to this fund.
10 a.m. PDT
Register here
---
Members
Sept. 27-28, 2019
LiterAsian: A Festival of Asian Canadian Writing
— Genesis: Writing Art Into Life —
Vancouver, BC
Others
Sept. 24-29, 2019
WORD Vancouver
Vancouver, BC
Oct. 1, 2019 (Boston)
Oct. 29, 2019 (L.A.)
Camp Niche: Modern Media Sales Training
Oct. 18-20, 2019
Vancouver Art/Book Fair
Emily Carr University of Art + Design
Vancouver, BC
Oct. 29-31, 2019
The Folio:Show
New York City
Advance rates to Aug. 31.
October 30, 2019
BIPOC Writers Connect: Mentorship, Networking, Training Conference
Toronto
Nov. 12-13, 2019
Niche Consumer: CEO Summit
Charleston, SC
Nov. 12-14, 2019
FIPP World Media Congress 2019
Las Vegas, NV
If you are interested, please fill out this very short survey. If there are enough people who would like to go, we will try to find funding to assist with costs.
Mar. 4-7, 2020
AWP Conference & Bookfair
San Antonio, TX
Mar. 23-25, 2020
Super Niche Media Event
San Antonio, TX
May 22-24, 2020
Wiscon feminist science fiction & fantasy convention
Madison, WI
June 19-21, 2020
Editors Canada Conference
Montreal, QC
Industry Inclusion and Equity Writing Programs, Conferences and Festivals
Writers Guild of America West