"The breadth of creativity is exceptional if editors are willing to search for it."

Shashi Bhat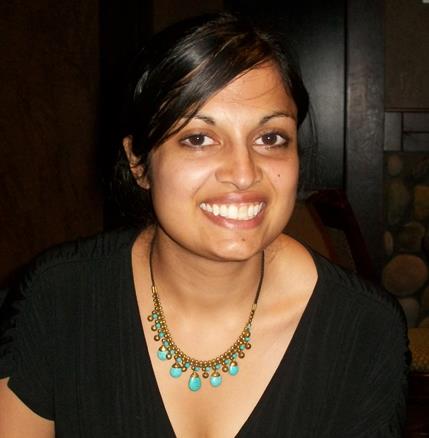 Shashi Bhat's fiction has appeared in The Malahat Review, The New Quarterly, The Dalhousie Review, Grain, PRISM international, Best Canadian Stories 2018, Journey Prize Stories 24 & 30, and other publications.
She was the winner of the 2018 Journey Prize and a 2018 National Magazine Award finalist for fiction. She is a two-time Pushcart Prize nominee, and in 2010, she was a finalist for the Bronwen Wallace Award.
Her debut novel, The Family Took Shape (Cormorant, 2013), was a finalist for the Thomas Raddall Atlantic Fiction Award. 
Shashi holds an MFA from Johns Hopkins University and a BA from Cornell University. She teaches creative writing at Douglas College. – EVENT Magazine bio.
---
As the editor at her university yearbook, Shashi Bhat loved working on layout, design, sales, and distribution. Bhat also enjoyed how tight-knit she became with the publishers and photographers at her university.
These prior experiences in high school and university encouraged Shashi to accept a job offer as an editor for EVENT Magazine, even though it was across the country from her home in Halifax.
Shashi also decided to move to British Columbia because she found writing to be often isolating, and being surrounded by other writers from the EVENT team, local events, grant juries, and organizations like MagsBC made her feel connected and not alone in the writing process.
Though she loves working at a literary magazine, Shashi does find having a small staff and limited time to complete projects a bit difficult to handle. These issues prevent her from working on more significant matters for EVENT, such as how to improve response times from the magazine to the readers, reach a wider audience, and promote inclusivity.
EVENT is often trying to find different types of literature and art to publish. In past issues, Shashi Bhat has printed essays by translators and Young Adult fiction writers.
Shashi is excited about the upcoming Notes on Writing issue (48/3) from EVENT, which features brief personal essays that give insight into the writing lives of notable Canadian writers, such as Philip Huynh, Lindsay Nixon, John Elizabeth Stintzi, and Teresa Wong. Bhat wanted to include writers from a mix of genres and experiences, so she left the guidelines pretty loose. She's especially excited about Teresa Wong's piece, which is a graphic essay about the artist's process. 
About three years ago, the magazine also started commissioning black-and-white illustrations to complement some of the work in each issue. This addition to the magazine has brought a new visual component to their audience's reading experience, and helped emerging illustrators from around the world showcase their work. 
She also states that further changes to local magazines are needed, such as communication and collaboration among independent arts and cultural magazines. These changes would improve local and Canadian magazines, so that submission from artists could be more accessible.
Likewise, teaming up with independent arts and cultural magazines could lead to joint issue launches, subscription deals, and conference programming at Magazines West and MagNet.
Shashi continually strives to improve the magazine's readership experience and thinks the best way to do this is to stay involved with writers and artists.
Her love of being an editor, her love of writing, and her love of the local writing community brings her much fulfilment in her current position at EVENT.
Check out EVENT Magazine and Shashi's work at:
Twitter @EVENTmags
Facebook www.facebook.com/eventmagazine/
Instagram @eventmags
— By Catherine Mwitta, student, Creative Writing, Douglas College, January 30, 2020.
Follow Catherine Mwitta at https://twitter.com/Cathieebee