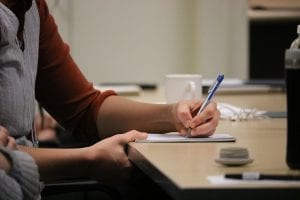 If you don't see your event here, please email Sylvia Skene, Executive Director, MagsBC with all details.
MagsBC reserves the right to post only those events of interest to its members.
---
MagsBC
March 27-28, 2020 – Postponed to late May/early June – may offer online sessions
Magazines West Conference
BCIT Downtown, 555 Seymour St.
Vancouver, BC
Members
Mar. 11-15, 2020 – CANCELLED
Summer 2021
Growing Room Festival
ROOM magazine
Vancouver, BC
Others
See also: Industry Inclusion and Equity Writing Programs, Conferences and Festivals
Writers Guild of America West
Mar. 23-24, 2020 – Postponed to Sept. 14-16, 2020 in concert with FIPP World Media Congress
FIPP/VDZ DIS (Digital Innovators' Summit)
Berlin, Germany. EUR$995 until Oct. 2/19.
Mar. 23-25, 2020 – CANCELLED
Super Niche Media Event
San Antonio, TX
April 22-23, 2020 – Postponed to Nov. 26-27, 2020
MagNet: Canada's Magazine Conference
Includes the Arts and Literary Magazines Summit, April 23.
Toronto, ON
April 15-17, 2020 – CANCELLED
BC Library Association Conference
Sheraton Vancouver Airport Hotel, Richmond, BC
Tradeshow on April 15-16.
April 30, 2020
FOLD: The Festival of Literary Diversity
Brampton, ON
May 7-8, 2020 – POSTPONED
Alberta Magazines Conference and Awards Gala
Calgary, AB
Note: this year, Provincial Magazine of the Year awards have been added for BC, Saskatchewan and Manitoba, in addition to Alberta. Submission deadline Friday, January 31, 2020.
May 22-24, 2020
Wiscon feminist science fiction & fantasy convention
Madison, WI
May 26-27, 2020
Sound On: Design Thinkers 2020
Graphic Designers of Canada
Vancouver Playhouse, Vancouver, BC
Early bird rates until Dec. 20.
May 30-June 5, 2020 – May offer virtual sessions
Congress of the Humanities and Social Sciences 2020
London, ON
June 19-21, 2020
Editors Canada Conference
Montreal, QC
June 25-30, 2020
ALA Annual Conference
Chicago, IL
Sept. 14-16, 2020
FIPP World Media Congress
Estoril, Portugal
Announcement
Oct. 2020
The Folio: Show
New York City
Oct. 6-7, 2020
Niche CEO Summit
Chicago, IL
Oct. 19-25, 2020
The Vancouver Writers Fest
Vancouver, BC
Oct. 23-25, 2020
Surrey International Writers' Conference
Surrey, BC
Jan. 22-26, 2021
ALA Midwinter Meeting & Exhibits
Indianapolis, IN
June 24-29, 2021
ALA Annual Conference
Chicago, IL (again!)