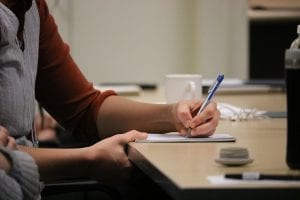 If you don't see your event here, please email Sylvia Skene, Executive Director, MagsBC with all details.
MagsBC reserves the right to post only those events of interest to its members.
---
See also: Industry Inclusion and Equity Writing Programs, Workshops, Mentorships, Conferences and Festivals
Writers Guild of America West
Magazine Industry – Online Events and Professional Development
Jan. 19, 2021 11 a.m. PT
Tactics to Jump Start Your 2021 Ad Sales
Alberta Magazine Publishers Association – $30/$45
With Nancy O'Brien
MagsBC members can register at the AMPA member rate and save $15.
Jan. 20, 2021 11 a.m.-12 p.m. PT
Making Money and Deepening Your Reader Connection with Digital Fundraising
Magazines Canada – free but must register
With Alysa Procida and Britt Gallpen, Inuit Art Quarterly
Jan. 25, 2021 9-10 a.m. PT
21 Revenue Ideas for 2021
Niche Media – free but must register
With Ryan Dohrn, President, Brain Swell Media
Can't make it live? Sign up and Niche Media will send you a replay link to watch.
Feb. 17, 2021 11 a.m.-12 p.m. PT
How To Be A Better Writer
Magazines Canada – free but must register
With Leslie Wu, freelancer, Forbes Life and Food Network Canada contributor, and Sheridan College Creative Writing & Publishing Program professor
March 17, 2021 11 a.m.-12 p.m. PT
Working Toward Equity
Magazines Canada –free but must register
With Kate Monro, Executive Director/Publisher, C Magazine
Other Online Events
Jan. 22-26, 2021
ALA Midwinter
(Indianapolis, IN – all sessions in Central Time)
Registration deadline Jan. 19/21
Feb. 2-6, 2021
Clever Minds & Human Hearts: Ontario Library Association's Super Conference
Mar. 3-7, 2021
AWP Conference & Bookfair
Association of Writers & Writing Programs
Mar. 5-7, 2021
Paper Covers Rock Readers & Writers Festival (in-person)
Free readings
Salt Spring Island
May 1-15, 2021
Festival of Literary Diversity
May 3-7, 2021
BC Virtual Library Conference
May 27-June 4, 2021
Congress of the Humanities and Social Sciences 2021
Edmonton, AB
June 12-13, 2021
Editors Transform – Conference 2021
Editors Canada
June 24-29, 2021
ALA Annual Conference
Chicago, IL
Oct. 2-3, 2021
Paper Covers Rock Readers & Writers Festival (in-person)
Workshops
Salt Spring Island
Oct. 21-24, 2021
Surrey International Writers Conference
Mar. 23-26, 2022
AWP Conference & Bookfair
Philadelphia, Pennsylvania