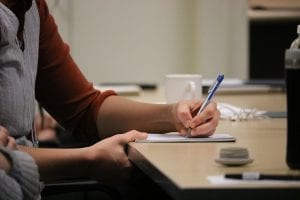 Last updated: Oct. 26, 2021. If you don't see your event here, please email Sylvia Skene, Executive Director, MagsBC with all details.
MagsBC reserves the right to post only those events of interest to its members and others in our magazine industry.
MagsBC
Oct. 27 webinar 9:30-10:30 a.m. PDT Special Measures for Journalism Funding presentation & Q&A with Dave Harkness, CPF. Register here. Registration free.
Nov. 17, 2021 Mental Wellness for Magazine Staff (working title) with the Alberta Magazine Publishers Association
February 2022 Export Strategies Series in partnership with Erak Global Works, Ltd.More info soon!
Magazine Industry
2021
Oct. 22, 2021 2-4 p.m. MT (1-3 p.m. PT) panel on pitching Oct. 29, 2021 12-4 p.m. MT (11 a.m.-3 p.m. PT) pitching afternoon The Great Canadian Magazine Pitchfest (online) Pandemic University and the Alberta Magazine Publishers Association
Oct. 27, 11 a.m.-12 noon EDT (8-9 a.m. PDT): Editorial/Production Flow for Small Teams with Kilian Schalk. Magazines Canada
Nov. 6, 2021 Literary Arts Magazine Summit (online) Alberta Magazine Publishers Association More information soon. Registration opens Oct. 4.
Nov. 24: Brand Extensions: What Worked, What Didn't, When To Abandon. Magazines Canada.
Dec. 15: B2B: Building Audience, Building Sales. Magazines Canada.
2022
Jan. 26: Digital Media: Buying and Planning. Magazines Canada.
Feb.: Export Marketing Intensive. MagsBC.
Feb. 23: Funding for B2B Publishers: Navigating the Funding Labyrinth. Magazines Canada.
Mar. 30: How-To Guide for Data Studio in Google Analytics. Magazines Canada.
Apr. 6-8, 2022 Super Niche Conference Washington, DC Niche Media Events.
Sept. 2022 CEO Summit Orlando, FL Niche Media Events.
Audiomag – Upcoming Podcasts
AudioMag is an audio podcast by Magazines Canada featuring industry experts on various topics and published on their website. Also available on iTunes.
2021
Sep 15: How One Media Studies Program Revamped Itself to Prepare Students for the Brave New World with Kathy Ullyott – Available now via iTunes!
Oct 13: Click and Collect Study with Phil Scrutton
Nov 17: How to Conduct Interviews as a Storyteller
Dec 15: Developing Newsstand Smarts
2022
Jan 12: Apple News+: Good? Bad? Worth It?
Feb 16: Tips/Benefits of Submitting to Awards
Mar 16: Topic TBD
Apr 13: Changes In The Media Industry: Best of the Past, Opportunities for the Future
Other Events and ProDev
See also: Inclusion and Equity: Industry Writing Programs and Festivals by the Writers Guild of America West
2021
Sept. 24-Oct. 24 RE:IMAGINE: Culture Days 2021
Oct. 18-24 (plus various events throughout the year) The Vancouver Writers Fest Vancouver, BC (digital)
Oct. 18-26 Vancouver Art Book Fair Vancouver, BC (digital) June 15: Deadline to apply to exhibit. Eligible publishers, artists, collectives, artist-run centres, institutions & art book distributors (etc.).
Oct. 22-24 Surrey International Writers Conference Masters classes Oct. 21. (Virtual)
Oct. 28 BIPOC Writers Connect: Facilitating Mentorship, Creating Community Writers Union. Toronto, ON (digital) Free, but attendees must apply in advance.
Nov. 4-7 FOLD Kids Book Fest
2022
Jan. 21-24 LibLearnX (new conference) American Library Association San Antonio, TX (virtual) For exhibitors
Feb. 1-5 Super Conference 2022 (online) Theme: Gather / Se rassembler Ontario Library Association Exhibitor kit
March 23-26 AWP Conference & Bookfair Association of Writers & Writing Programs Philadelphia, PA
Apr. 20-22 BC Library Association Conference Richmond, BC
May 14-20 Congress of the Humanities and Social Sciences
May 27-30 Wiscon feminist science fiction & fantasy convention Madison, WI (hybrid format)
June 23-28 American Library Association Annual Conference & Exhibition Washington, DC For exhibitors (June 24-27 exhibit).