The Magazine Association of BC presents a summit for magazine editors. Editors from publications across Canada will come together to talk about organizational change and growth, the importance of cultural intelligence, being a magazine editor during the pandemic, and other editorial-related topics.
We will kick off this online event with a keynote speech, followed by panel discussions with emerging, established, and veteran magazine editors in BC and Canada.
For tickets, please go here.
Schedule
10 – 11 a.m. PST: Practising Embodied Allyship – keynote by Catherine Hernandez
Based on her novel Crosshairs, author and screenwriter Catherine Hernandez will lead a series of exercises designed to help audience members move from passive performative allyship to true embodied action.
11 a.m. – 12 p.m. PST: Navigating Change in the Age of Burnout – with Jessica Johns, Matea Kulić, and Lue Palmer. Moderated by AnnMarie MacKinnon.
The panelists will discuss the reality of burnout as publications feel the need to to take on a lot in a shifting magazine industry.
12 – 1 p.m. PST: Cultural Intelligence: The Connectivity Tool for Meaningful EDI – with Shannon Carranco, Ziya Jones, and Kevin Taghabon. Moderated by Kareece Whittle-Brown.
The panel will explore how an editor can integrate cultural intelligence into their editorial practice in order to promote equity, diversity and inclusion.
Guest Speakers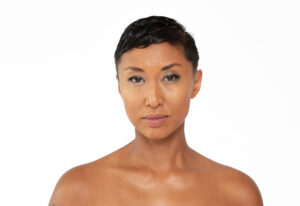 Catherine Hernandez (she/her) is an award-winning author and critically acclaimed screenwriter. She is a proud queer woman who is of Filipino, Spanish, Chinese and Indian descent and married into the Navajo Nation. Her first novel, Scarborough (Arsenal Pulp Press), won the Jim Wong-Chu Award for the unpublished manuscript; was a finalist for the Toronto Book Awards, and is now a finalist for Canada Reads 2022. Her children's books include M Is for Mustache: A Pride ABC Book (Flamingo Rampant) and I Promise (Arsenal Pulp Press). She wrote the screenplay for the film adaptation of Scarborough, produced by Compy Films and levelFILM, which was nominated for 11 Canadian Screen Awards including Best Picture and Best Adapted Screenplay. Her second novel, Crosshairs, (HarperCollins Canada, Atria Books US, Jacaranda Books UK), was shortlisted for the Toronto Book Award and made the CBC's Best Canadian Fiction, NOW Magazine's 10 Best Books, Indigo Best Book, Audible Best Audiobooks and NBC 20 Best LGBTQ Books list of 2020.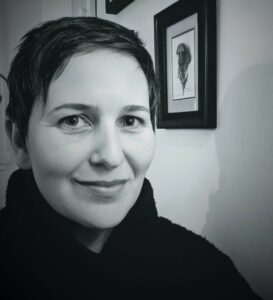 AnnMarie MacKinnon is the publisher of Visual Arts News. She has worked in both magazine and book publishing for nearly two decades in a number of editorial and marketing positions, including for Geist, Edible Vancouver and Douglas & McIntyre. She has also worked as a freelance writer and editor.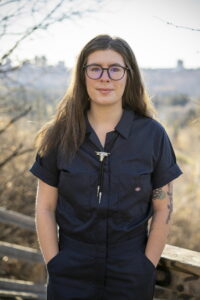 Jessica Johns is a nehiyaw aunty with English-Irish ancestry and a member of Sucker Creek First Nation in Treaty 8 territory in Northern Alberta. She was the managing editor for Room magazine for two years and now works for the Edmonton Heritage Council as the Indigenous Initiatives Lead. Her short story "Bad Cree" won the 2020 Writers' Trust Journey Prize and her novel of the same name will be released in January 2023 with HarperCollins.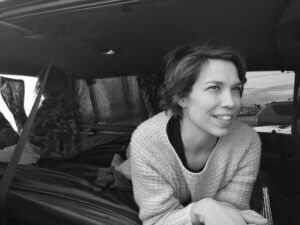 A graduate of SFU's The Writer's Studio, Matea Kulić has been involved in the Vancouver literary scene for over a decade and has been working at The Capilano Review since 2016, first as the Managing Editor and since 2019, as the Editorial Director.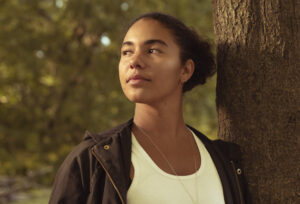 Lue Palmer is an editor at Room Magazine and PREE Caribbean Writing, where they have the incredible joy of working with authors across the Caribbean and internationally. Lue is a writer of Black speculative and environmental fiction and a recipient of the 2021 Octavia E. Butler Memorial Award. Their first novel, The Hungry River is forthcoming with the generous support of the Canada Council for the Arts and the Ontario Arts Council.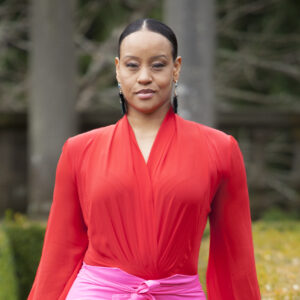 Kareece Whittle-Brown is the Director of Operations & Project Management at Here Magazine. Originally from Jamaica, she moved to Canada to do her master's degree in communications. With fifteen years of project management experience for international organizations, she keeps Here Magazine's events, programs, and partnerships running smoothly. In her spare time, she likes being outdoors, but—as a true Jamaican—only when it's warm and sunny.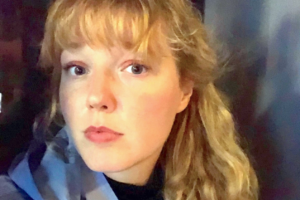 Shannon Carranco is an investigative journalist in Toronto, and the co-editor of The Hoser, which focuses on local independent journalism in the Greater Toronto Area. Since 2017, Shannon has written extensively on the Far Right in Canada with the Montreal Gazette, The National Post and The Globe and Mail. She worked as an associate producer for CBC's The Fifth Estate in 2019. In 2020 Shannon was nominated for a Digital Publishing Award for her work with The Globe and Mail, and in 2021 she and her team at The Fifth Estate won a Canadian Screen Award.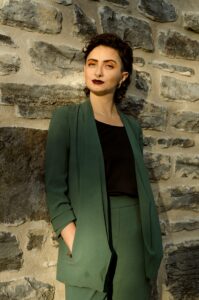 Ziya Jones (they/them) is a Montreal-based writer and editor. They speak English and conversational French. Prior to Xtra Magazine, they worked as a senior editor at Reader's Digest Canada, and as a regional trainer teaching Solutions Journalism with Journalists for Human Rights. Their writing has appeared in the Toronto Star, Hazlitt, Chatelaine, Maisonneuve and Eater, and they have been nominated for a National Magazine Award for best short feature. They won gold at the Digital Publishing Awards for best news coverage in a community publication, for their contribution to Xtra's Canadian federal election coverage.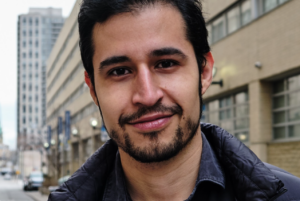 Kevin Taghabon is a freelance journalist based in Toronto, and the co-editor of The Hoser, which focuses on local independent journalism in the GTA. His reporting includes on site coverage of political movements in Canada and the US over the past five years. Kevin is a strong proponent of a free press, civil liberties, and the creation of a fair industry for media workers in Canada.
---
Funded by:

Additional funding provided by: