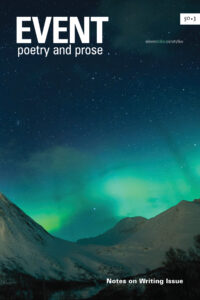 DO what you love. Be good at it. That's how Douglas College defines a great career. It's a philosophy that resonates through our classrooms, our offices and our boardrooms. It inspires our students and drives us to make Douglas College one of BC's Top Employers. We love what we do. And we're looking for passionate, motivated people to join us in making one of Canada's best colleges even better.
Douglas College is committed to fostering a diverse, inclusive and equitable learning and working environment. In support of this journey, we welcome all people to apply, including people from groups that are experiencing inequity, including, but not limited, to Indigenous Peoples, racialized or persons of colour, persons with mental or physical disabilities, persons who identify as women, and/or persons of marginalized sexual orientations, gender identities and expressions, and persons of all faith identities, age, marital status, and parental status.
Role
To manage the day-to-day operation of EVENT, an award-winning international literary magazine. A detail-oriented, responsible and resourceful individual involved in all aspects of the business of small magazine publishing. (More information about EVENT can be found at eventmagazine.ca).
Job Description
1. Oversees the production of EVENT magazine.

a. Communicates with the Editor, Fiction Editor, Poetry Editor, Reviews Editor and Proofreader, ensuring adherence to production deadlines; provides editorial assistance when needed;
b. manages the flow of online submissions through the editorial process;
c. manages the workflow from pre-press and design to production of the print and digital editions of the magazine to meet printing schedules, budgets and quality standards;
d. negotiates contracts and schedules with printers.
2. Performs a number of administrative, clerical and accounting functions related to the promotion, marketing, distribution and administration of EVENT magazine.
a. Works with the Editor and Marketing Assistant on promotion and marketing efforts;
b. conducts ongoing promotion and marketing activities, including negotiating contracts and paid print and online advertising; designs, prepares and places advertising creative; tracks results of promotional efforts;
c. assists with the submission of selected material from the publication to various literary and magazine awards;
d. attends literary festivals, issue launches and other events when necessary;
e. manages an annual non-fiction contest, including promotion, correspondence and processing of entries;
f. works with the Editor to maintain and update the EVENT website and online store;
g. manages the distribution of print and digital issues of EVENT magazine, including the fulfillment of single-issue orders, subscriber mailouts, bookstore draws and library resources; maintains the subscriber database;
h. performs regular renewal series and offers to current and lapsed subscribers;
i. oversees all fiscal aspects of the magazine, including accounts payable and receivable; bank deposits; payment of honoraria, service agreements and contracts;
j. works with the Editor to hire and supervise interns and paid assistants; works with the Editor and Human Resources to draft contracts; oversees EVENT's Reading Service for Writers;
k. solicits and processes donations; works with the Editor on fundraising activities;
l. calculates and processes a variety of accounting and purchasing documentation;
m. prepares and monitors the annual budget, including forecasting and tracking of expenditures;
n. works with the Editor to prepare and submit grant applications.
3. Performs other related duties.
a. Composes and produces a variety of correspondence, reports and drafts;
b. maintains manual and electronic files and records and purges records;
c. receives visitors, replies to telephone callers and emails, makes referrals, takes and transmits messages
To Be Successful in this Role You Will Need
Excellent working knowledge of the English language (written and verbal).
Editing skills (copyediting, proofreading) are an asset.
Minimum of a Bachelor's Degree in Arts or a related discipline.
Experience in and/or working knowledge of the Canadian small magazine publishing industry is an asset, as is experience in and/or working knowledge of running a small business.
Background and interest in contemporary Canadian literature is an asset.
Working knowledge of accounting and bookkeeping procedures. Experience developing a budget is an asset.
Strong up-to-date knowledge of office productivity tools (Word, Excel, Zoom, MS Teams, WordPerfect).
Good working knowledge of InDesign and Photoshop (Adobe Creative Suite), combined with a general knowledge of magazine lay-out and design.
Basic working knowledge of WordPress (content management software) and some HTML.
Basic working knowledge of databases, subscription management programs and marketing platforms (FileMaker Pro, Submittable, MailChimp).
Experience with social media platforms such as Facebook, Twitter and Instagram is an asset.
Experience creating and implementing marketing and promotional strategies and creative.
Demonstrated ability to communicate courteously and effectively in person, over the phone and email with staff, faculty, administrators, students and the public, as well as maintaining good working relationships with other employees.
Demonstrated ability to multi-task, work independently under pressure, take initiative, problem solve and meet deadlines.
Strong organization skills and keen attention to detail.
Experience with grant writing and the grant application process is an asset.
Ability to be flexible with work schedule; occasionally working during weekends and evenings, and longer hours, will be necessary.
Compensation & Benefits
Salary Range $25.03 per hour (with wage increments to a max of $27.97 per hour). Salary and wage increments are in accordance with the Collective Agreement.
Position Type Support Staff – Regular
Employment Type Part-Time
Posting Category Staff
Start Date 09/19/2022
Work Arrangements
This regular part-time (between 25-29 hours per week) position is available starting September 19, 2022. Anticipated hours of work are between Monday and Friday, between 9 am – 5 pm. Shift days and times may change depending on the Department's need. Occasional evening and/or weekend work may be required.
The position is located at the New Westminster campus; however, the successful candidate must be available for occasional work at the Coquitlam campus.
Douglas College is committed to supporting a healthy work/life balance for employees. A modified/flexible schedule and/or hybrid work from home arrangement may be considered.
This position has been submitted for review. Additional information regarding the pay level/salary range and duties may be available to short-listed applicants at the time of the interview.
Special Instructions to Applicant
Interested applicants must submit their application and all required documents online on the Douglas College Career Site www.douglascollegecareers.ca.
Qualified internal applicants shall be given first consideration in filling the position. All internal applications must have been received by July 14, 2022.
Please ensure your resume clearly explains how you meet the required knowledge, skills and abilities of the position for which you are applying.
All candidates selected for interview will need to bring original certificates and diplomas of educational credentials noted on their resume.
If you are shortlisted for this position, you will be required to submit a portfolio including InDesign, design, and desktop publishing work.
No tags for this post.