"Doing colour properly also means having a space where you can get away from it, and have some variety, or it becomes too saturated," says designer Paul Lavoie.
By Anicka Quin  for Western Living, February 23, 2022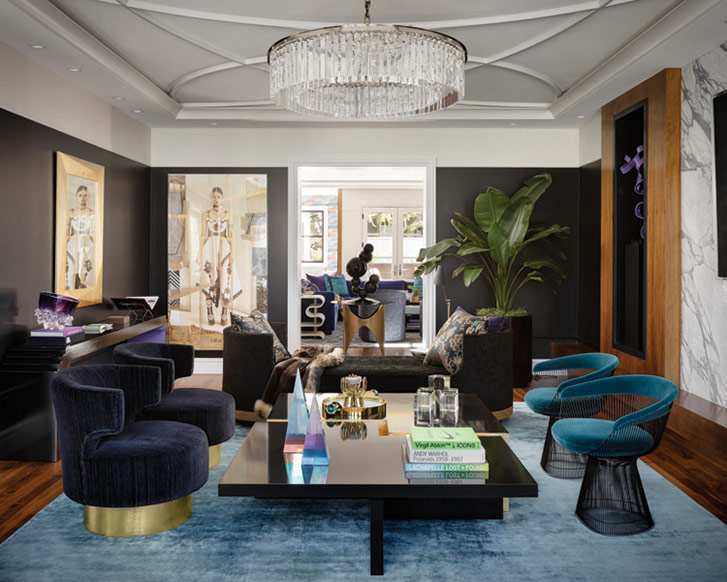 Walking through the bold geometric doors that lead into this Mount Royal home in Calgary, you might expect that you've heading into the serious side of luxe design: marble floors, a bold pedestal table, a crystal chandelier overhead. But to the right and left of you are a pair of matching fur-covered benches. And, just off this grand entry, the office hosts one of the most striking pieces in the home: a prominent California traditional desk, lacquered in nothing less than a bold, electric blue.
This is a house that's meant to have fun.
After working with the team at I Know a Guy Renovations to complete the home (the new home had been left 85 percent finished, and stood vacant for a year before they purchased it), the homeowners brought in designers Paul Lavoie and Kristy Kerr of Paul Lavoie Interior Design to "really turn up the volume," says Lavoie. "Their former house was much more sedate, and they wanted this house to be something that was from a level of being quietly elegant to something that is high fashion."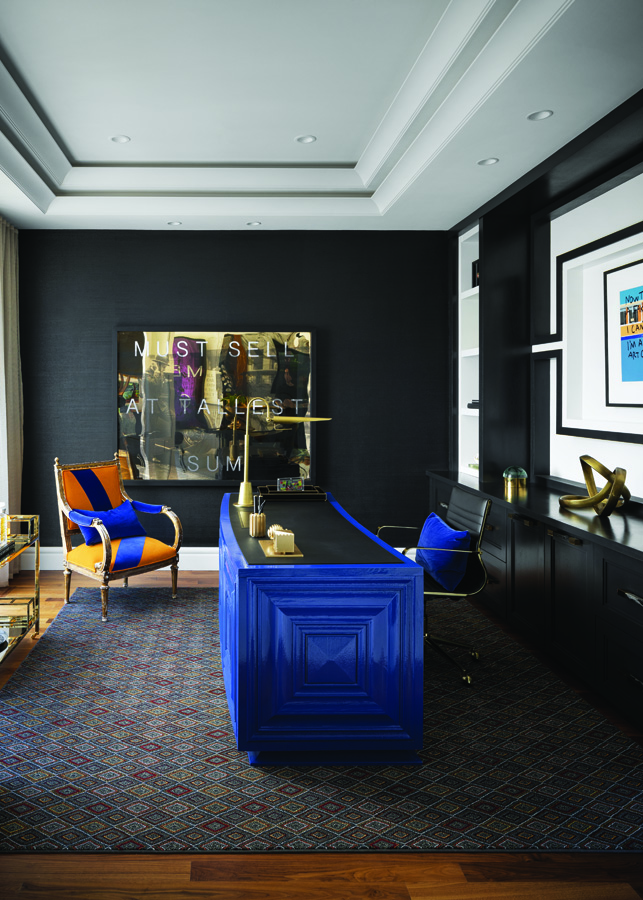 And so, yes, you'll see bold statements like that blue desk, or the purple drapes and the cobalt blue sectional in the living room, or the teal velvet Platner chairs in the salon. But the space is as much about the quieter moments: the more neutral wall coverings that showcase the homeowners' impressive art collection, for example.
To read the full article and view more photos continue here.
Western Living invites readers to stretch their imaginations about living in the West by sharing what intrigues, surprises and thrills us about people, places, homes, gardens, food and adventure from Winnipeg to Victoria and everywhere in-between.