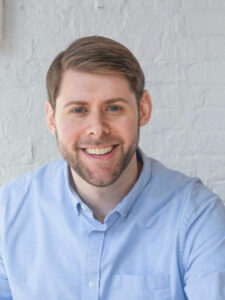 Strategies for Canadian Magazines — an initiative by Magazine Association of BC.
Join us on December 12,  2023 for our Canada-wide webinar: Getting the Most Out of Your Email Strategy with newsletter expert Dan Oshinsky, hosted by Joyce Byrne.
11 a.m.– 12 p.m. PST / 12–1 p.m. MST / 2–3 p.m. EST
MagsBC, AMPA, Magazines Canada, AQEM members, and students: $12 for one seat or $17 for two seats
Non-Members: $22 for one seat or $27 for two seats
In this session, Dan Oshinsky will dive into why newsletters still matter, what newsletter formats work best for publishers, and best practices to help any publisher get more from their email strategy. He'll also walk through tactics that more publishers should be using to improve their newsletters, like running surveys, running A/B tests, and engaging directly with readers.
Dan Oshinsky runs Inbox Collective, a consultancy that helps news organizations, non-profits, and indie newsletters get the most out of email. He specializes in helping organizations build loyal audiences via email and then converting that audience into subscribers, members, or donors. He previously worked as the Director of Newsletters at both The New Yorker and BuzzFeed. He's been a featured speaker at events like Litmus Live in Boston, Email Summit DK in Odense, and the Email Marketing Summit in Brisbane. He's also been widely quoted on email strategies, including in publications like The Washington Post, Fortune, and Digiday.
Joyce Byrne is Alberta Magazine Publishers Association's past president and an award-winning veteran of the Canadian magazine industry. She has led creative, marketing and sales teams and boards in Toronto, Edmonton and Calgary, and has worked on nearly every type of magazine.
More info and to register
This webinar is brought to you by the Magazine Association of BC, Alberta Magazine Publishers Association, Magazines Canada and L'Association québécoise des éditeurs de magazines.